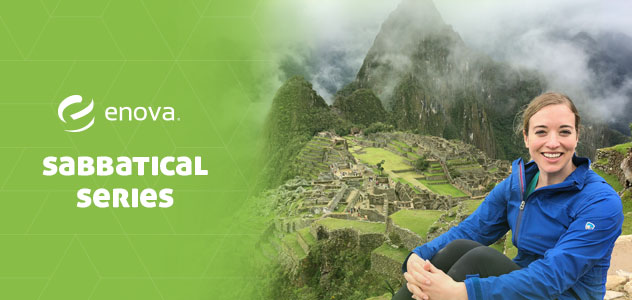 By: Kaitlin Lowey, Public Relations Sr. Associate
My sabbatical was just what it was supposed to be: a complete separation from work. Time to recharge. I put 6,500 miles between myself and the Enova office and, in total, traveled the equivalent of the earth's circumference over the course of four weeks.
People back at the ...