Meet the 2023 Interns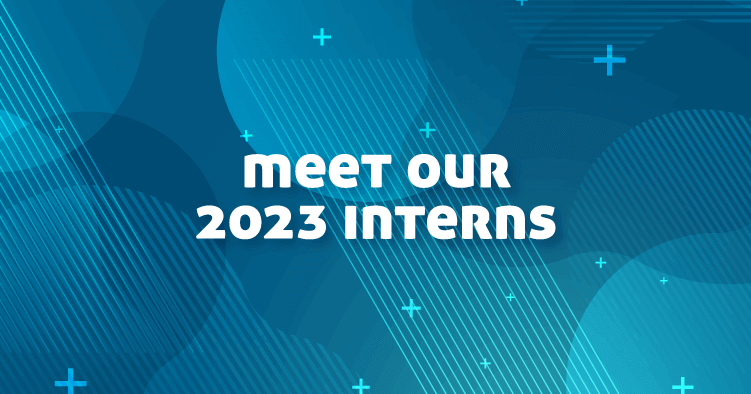 Emily Kohlberg, Data Engineering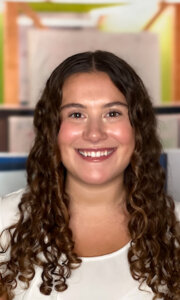 Angela Voit, Analytics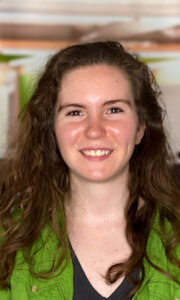 Prasun Guragain, Software Engineering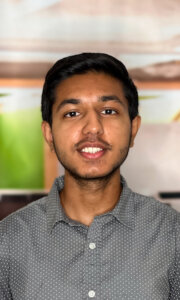 Lilly Orazen, Strategy & Operations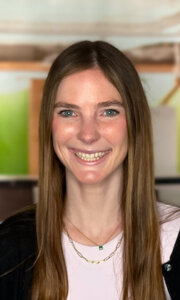 Alberto Alvarez, Marketing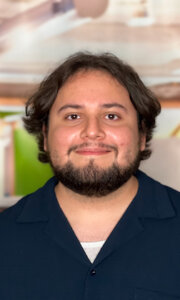 Another year, another successful summer internship program! We love having our interns here for the summer and believe our internship programs are perfect for university students looking for valuable real-world experience. We recently interviewed five of our summer interns on their experiences at Enova and in our Chicago office.
Why did you initially want to join Enova for the summer?
Emily: I wanted to join Enova because the company culture seemed really great during my interview process. Company culture was extremely important to me because I am a social person and like to work with others, and everyone I spoke with seemed very approachable and had wonderful things to say about their time at Enova.
Angela: The Enova internship seemed to prioritize intern projects with impact. I was interested in an internship where my work would be valued and this seemed like the perfect opportunity!
Prasun: I was very interested to join Enova for the summer after the interview process, where I learned all about Enova's exceptional culture, strong commitment to their values, and the emphasis placed on maintaining a healthy work-life balance. These aspects made it clear that an internship at Enova would offer me a rewarding and enriching experience.
Lilly: When I started to look for internships, I focused on finding a company with strong values and a positive work environment. As I interviewed with Enova, I found the communication and supportive attitudes to be very impressive. Everyone I talked with emphasized that their favorite part of their job was the people. They all explained how they felt very comfortable and confident sharing new ideas free of judgment. In addition, I felt Enova would offer me resourceful business skills for real-world problem solving. Enova definitely stood out to me as one of few companies offering a meaningful vision while helping interns advance their skills.
Alberto: What initially made me want to join Enova were the people I interviewed with. Everyone seemed to enjoy working at Enova and I felt like it would be a great place for me to learn. I felt like the answers they gave about the company reassured me about the opportunity and made me confident that this would be the right organization to help me grow both as a professional and as a person.
What was your favorite part of the internship?
Emily: My favorite part of the internship was collaborating with so many members of my team as well as people outside my team. The first project that my partner and I worked on involved adding a button to a website that would generate and download a file. It was very exciting when we finished this project and got to see everything come together and go live on the website.
Angela: My favorite part of the internship was the company culture. Not only have people from across the company been very willing to meet with me, help with various parts of my project and welcome me to Enova, but I also participated in some great analytics and tech events like the Pinewood Derby.
Prasun: My favorite part of the internship would definitely be all the people at Enova. Everyone is very friendly and understanding, and they genuinely care about each other. Engaging in conversations with my colleagues has been delightful and  I particularly admire my team. They are an amazing group and can turn a serious meeting into a fun work/learning experience. They have been a big factor in my growth and development throughout this internship. While the project I am working on is very fascinating, it can get challenging at times. However, I have never felt overwhelmed due to the great support from my team.
Lilly: My favorite part of the internship was being able to work with so many different departments and specific fields. Not only was I able to create strong relationships with my Strategy and Operations team, but I interacted with people throughout the business to gain new perspectives. I learned how to use so many new applications and learned to look at data in different ways by utilizing all of my resources. Everyone was very flexible and willing to help me adjust to a new environment. 
Alberto: Beyond the day-to-day, my favorite part of the internship program were the volunteer opportunities that I participated in. The entire intern class participated in a volunteer day for The Anti-Cruelty Society, where we got to hear about their shelter and the impact they have on the animals that come in. It was one of my favorite activities we had outside of the office and was a great learning experience outside of work. Enova also hosted Cradles to Crayons, where we packed backpacks full of school supplies for CPS students. I went to this event with my team, and it was great to take time to help out local youth. Overall, I think the volunteer events are a great part of the internship experience, and I am glad I participated in a few.
How did your manager/captain support you?
Emily: My captain, Bennett, was amazing throughout the whole internship. Bennett was always so responsive and willing to help me whenever I needed it. He also listened to my ideas and let me help guide the direction of my projects. It was the perfect balance of support while also letting me explore the projects on my own. Additionally, Bennett always made time to work with me and my partner, regardless of how busy he was at times.
Angela: My manager struck an impressive balance of being available and supportive but also allowing me the space to make the project my own. I felt comfortable trying new things and asking any and all questions in our regular one-on-ones and beyond.
Prasun: I have been fortunate to have Jay as my team captain throughout my internship. Jay was dedicated to ensuring that I understand all of the technologies being used in our projects. Additionally, his feedback on my implementation and design helped elevate the quality of my work. He really cares about the interns and the projects.
Lilly: I enjoyed working with and getting to know my manager throughout the summer. She supported me during my internship by scheduling weekly one-on-one meetings, setting up an outline for my success, and including me in as many group projects as possible. I was able to ask questions, share ideas and give progress on my project. My manager always gave me feedback and suggestions to help me further my analysis. 
Alberto: My manager, Ivan, was great to work with this summer! He helped me familiarize myself with the programs and tools I would be using during the internship and regularly checked in to make sure that I didn't feel stuck at any points during my project. He also helped connect me with other team members, always helped prepare me to go into project-related meetings and helped answer any questions I had.
What are your big takeaways from your summer with Enova?
Emily: My biggest takeaway from this summer is that I should always spend time exploring a dataset before trying to use it for anything.
Angela: Nothing can replace a hands-on internship. Navigating a modeling project and its role within a larger company can be daunting at first, but so much of machine learning is understanding where the data comes from and how the results will be used. This experience has helped to add so much context to the modeling design process (and how much of it is more about communication and collaboration than math) than I could ever have learned in school. 
Prasun: A big takeaway from my summer with Enova was that a company with a great culture and environment is as important as the job position and project I will be working on.
Lilly: This summer working at Enova, I gained real-world experience of what a full-time job is like. I learned advanced querying, team management and communication skills. Most importantly, I was able to use my own analysis in my project to develop solutions that will affect our customers' experience. My team is able to further develop my ideas in order to implement new features on our application. I enjoyed having a real impact on the customer experience. 
Alberto: My biggest takeaway from my summer at Enova is understanding that there's always something to learn. Whenever I spoke with more experienced colleagues this summer, one thing I heard people mention is that they are always still learning new ways to approach their work. This was very encouraging, as it made me realize that no matter where you are in your career, there are still opportunities to learn and grow.
What is one piece of advice you would share with future interns?
Emily: My biggest piece of advice is to always ask your team for help. They've had different experiences than you and usually have great advice or know who to direct you to if they can't help.
Angela: Because the projects are designed to be relevant to the business, there might not always be a clear answer. Your team is there to support you and talk through ideas, but they might not always know the best next steps either. Don't be afraid! This is where you try new routes and even if they fail, the whole team will benefit from what you learn. And enjoy the free snacks.
Prasun: One piece of advice I would share with future interns is to listen carefully to any information given to you, and take lots of notes. It's hard to remember every single detail from meetings or conversations, so those notes really come in handy.
Lilly: I would advise future interns to meet with as many people as possible in the first few weeks of the internship. Every person at Enova offers a different perspective and opportunity to learn something new. Most importantly, enjoy the experience! 
Alberto: I would say to ask questions about the things that interest you and that you are curious about. The summer internship program is a great opportunity to hear unique perspectives or experiences from your colleagues, and it's best to take advantage of that and talk to the right people about the things you want to learn. I would also say do not fear asking questions, as most people have been in a similar position as you and are often happy to talk to you about what you want to learn.