A Responsible Lender
We are committed to our mission: helping hardworking people get access to trustworthy credit. We are also dedicated to making a positive impact on the environment, our people and the communities we serve.
Planet Protection
Our online-only business model allows us to limit our environmental footprint. In addition to decreasing paper consumption, we estimate and offset our total emissions by making proportional donations to pollution reduction projects around the globe. For example, we have supported wind power generation in India and Amazon rainforest protection in Brazil.
As part of our commitment, we choose corporate headquarters and satellite locations that are built and operated to reduce environmental impact. Our commuter benefits and accessible locations encourage employees to use public transit.
Our data center partners are also committed to environmental sustainability, energy efficiency, waste reduction and mitigating water consumption.
Our headquarters in downtown Chicago is LEED Gold certified.
Our Utah location's interiors are LEED Gold certified.
Our Chicago, Denver, New York and Utah offices are ENERGY STAR certified.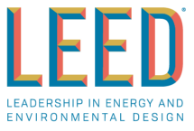 Corporate Governance Philosophy
Enova is committed to maintaining effective corporate governance practices. Our practices are designed to ensure our Board of Directors are actively engaged in proper oversight.
It is the general policy of Enova that all major decisions be considered by the Board of Directors as a whole. As a consequence, the committee structure of the Board is basic to meet legal requirements and New York Stock Exchange listing requirements. Currently, these committees are the Audit Committee, Management Development and Compensation Committee, and Nominating and Corporate Governance Committee. Our committees are made up of only independent directors.
Our Board, assisted by its committees, oversees the company's business and affairs. The Board assures that the long-term interests of our stockholders are being served.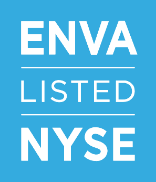 Primary Responsibilities of the Board
Oversees and reviews major strategies, plans and actions.
Reviews and evaluates our performance against broad financial and strategic objectives.
Provides direction, advice and counsel to senior management.
Selects, compensates and evaluates our CEO and other executive officers.
Reviews succession planning for our CEO and other executive officers.
Selects appropriate candidates for election as directors.
Reviews our compliance systems and practices with applicable laws and regulations, including accounting and financial reporting obligations.
Reviews the major risks we face and helps us develop and oversee strategies to address those risks.