Based in the U.S., we use technology to develop financial products for hardworking people across the globe.
Enova rapidly evaluates new data sources to provide consumers the right amount of credit, just the way they need it.
Interested in working with the best and brightest? Enova may be the perfect fit for you!
Vision
Closing the world's credit gap
Mission
Helping hardworking people fulfill their financial responsibilities with fast, trustworthy credit
Values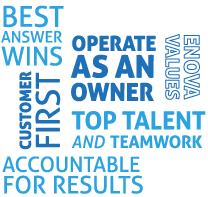 Markets