Creating Accessible Credit for Millions
We Are All About Responsible Lending
Enova is a member of leading financial services trade associations in two countries, and we offer financing in a total of four. That means dealing with a whole lot of different lending laws! But we always work hard to ensure we comply with all applicable lending laws and regulations in each country.
"We're a mission-driven organization helping hardworking people get access to fast, trustworthy credit. Our Focused Growth strategy has enabled us to grow rapidly and deliver on that mission with world-class products and services."
David Fisher, CEO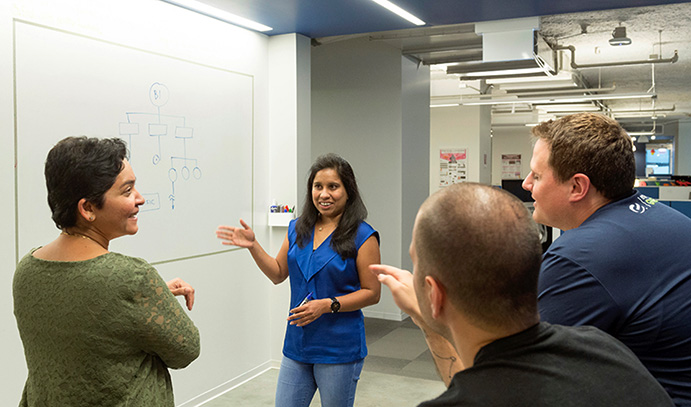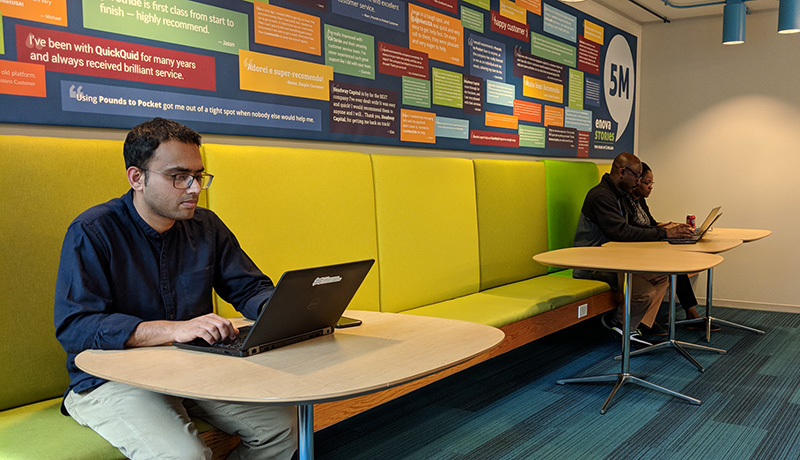 Meet Our Leaders
We haven't gotten to where we are today purely on luck — it's taken a lot of hard work and persistence from everyone, and that goes double for our leaders. They're responsible for creating Enova's vision and developing the roadmap for getting us there. And while luck may not play a part in our success, we are certainly lucky to say we have fintech's best leaders, analysts, marketers and technologists on our teams, bringing decades' worth of experience from a diverse array of backgrounds.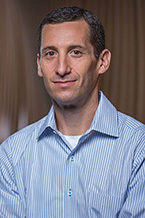 David Fisher
CEO
David joined Enova as CEO in 2013. From 2007 to 2012, he served as CFO, President and then CEO at optionsXpress, spearheading the company's sale to Charles Schwab in 2011 for $1.4 billion (including a one-time dividend). He has also served as CFO of Potbelly Sandwich Works and CFO of Prism Financial Corporation. He was a member of Crain's 40 Under 40 and has been a frequent contributor on Jim Cramer's Mad Money. David has a JD from Northwestern University, graduating magna cum laude, and a BS in Finance from the University of Illinois. In his free time, David enjoys skiing, competing in triathlons, cooking and spending time with his family.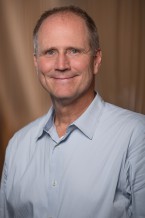 Kirk Chartier
CSO
Kirk joined Enova in 2013 and currently serves as the company's Chief Strategy Officer. From 2010 through 2012, he served as CMO at optionsXpress, first leading the global marketing and business development groups and then the integration into Charles Schwab following its sale. He was the Senior Managing Principal for Strategy at Zyman Group (part of MDC Partners) from 2005 to 2010, and was contracted as the interim Marketing and Distribution leader at Safeco Insurance and Global Product Marketing Leader at EDS. Kirk has an MBA from Syracuse University, a BA in Economics from Holy Cross and a BS in Engineering from Worcester Polytechnic Institute. He is also a former Marine Corps Officer and combat helicopter pilot.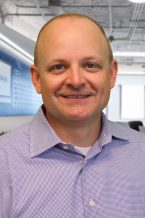 Steven Cunningham
CFO
Steven Cunningham serves as Enova's Chief Financial Officer. He joined the company in 2016 from Discover Financial Services, where he was Executive Vice President and Chief Risk Officer. He also served as Discover's Senior Vice President and Corporate Treasurer during his time there. Previously, Steve was the Chief Financial Officer for Harley-Davidson Financial Services and the Chief Financial Officer for Capital One's Auto Finance and Banking segments. Steve holds an MBA from George Washington University and a BS in Corporate Finance and Investment Management from the University of Alabama. In his free time, Steve enjoys exercising, playing the guitar, following college football, and spending time with his three children.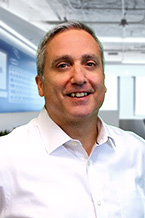 Joe DeCosmo
CTO and CAO
Joe joined Enova in 2014 and serves as Chief Technology Officer and Chief Analytics Officer. Prior to working at Enova, he served as Director and Practice Leader of Advanced Analytics for Chicago-based West Monroe Partners. He also held a number of executive positions at HAVI and the Allant Group. Joe received a BA in Economics from Lewis University and an MA in Economics from the University of Illinois at Chicago. He currently serves on the boards of the Chicago Chapter of the American Statistical Association and the UIC College of Business Administration. Joe lives in the Chicago area with his wife and daughters.
Nick Drew
Managing Director
Nick Drew has more than 17 years of experience in the financial and online payments industries. He joined Enova in 2014. Previously, he led software engineering activities at BT Ventures and managed a series of FCA-regulated "e-money" businesses, including PSP International as well as ClickandBuy, which is part of the Deutsche Telekom Group. Nick studied electronic engineering and has several accreditations in the field of software development.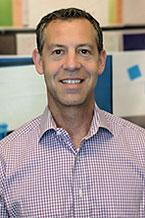 Jim Granat
Co-President, Small Business Lending
Jim joined Enova in 2018 and leads Enova Small Business. With a decade of experience in online lending, Jim came to Enova from Lendio, a leading small business financing marketplace, where he served as President. Jim also previously served as COO at FDI Management and ZOA. He holds his BA in Accounting and Finance from Arizona State University. Jim lives in Chicago with his wife and two children — and enjoys golfing in his spare time.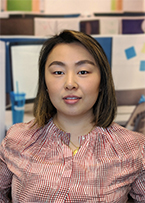 Ranning Li
President, Consumer Lending
Ranning joined Enova in 2010 and serves as President of Consumer Lending. She is responsible for Enova's U.S. subprime business and near-prime line of credit offering, as well as Enova's Contact Center. Ranning previously served as Senior Director of Business. Prior to Enova, she held international roles in Operations Strategy at DHL and Internal Consulting at DMG. Ranning has an MBA from the MIT Sloan School of Management, and a BA from Fudan University. In her free time, Ranning enjoys cooking and traveling. She lives in Chicago with her son.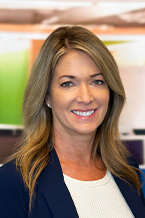 Claudine Kourkoumelis
CPO
Claudine serves as Enova's Chief People Officer. In this role she leads the company's Recruiting, Talent Development, People Resources, PeopleTech and Compensation & Benefits teams, as well as Enova's diversity, equity and inclusion efforts. She joined Enova in 2022 from Groupon, where she served as Chief People Officer. Claudine has over 20 years of experience aligning HR strategies to business goals and has held leadership positions at Groupon, Sears Holdings Corporation and JP Morgan Chase. She holds a BS and MBA from Northern Illinois University. In her free time, Claudine enjoys spending time with family, traveling, giving back through the nonprofit Cradles to Crayons and cheering on all of Chicago's sports teams.
Sean Rahilly
General Counsel and CCO
Sean joined Enova in 2013 and serves as the company's General Counsel and Chief Compliance Officer. From 2002 to 2012, he served as Associate General Counsel & Compliance Officer at First American Bank, prior to which he worked in private practice. Sean has a JD and a BS in Accountancy from DePaul University. In his free time, Sean enjoys spending time with his two daughters, playing sports, and all things Irish. He has played Gaelic football competitively for over 20 years.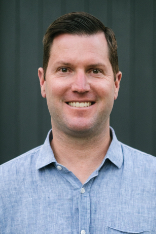 Cory Kampfer
Co-President, Small Business Lending
Cory serves as Co-President and co-leads Enova Small Business. He was formerly OnDeck's Chief Operations Officer and General Counsel before Enova's acquisition in 2020. Prior to joining OnDeck, Cory was an associate at Paul, Weiss, Rifkind, Wharton & Garrison LLP. He holds a BBA in International Business from the University of Georgia, where he graduated first in class, an MBA from Duke's Fuqua School of Business and a JD from the Duke University School of Law. Cory aims to attend a football game at every Southeastern Conference stadium — and he's halfway there!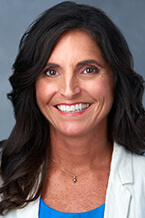 Kelly Jordan
CMO
Kelly joined Enova in 2018 and currently serves as the Chief Marketing Officer, overseeing marketing efforts for Enova's family of brands as well as its in-house creative agency. She previously led the Consumer and Small Business marketing teams. Prior to Enova, Kelly served as Vice President of Orbitz Worldwide's Global Hotel Strategy group. She also worked in various marketing leadership roles at American Express and Walgreens. Kelly holds an MBA from Emory University with a concentration in marketing and a BS from Indiana University in Finance and Accounting, where she graduated Magna Cum Laude. In her free time, Kelly enjoys traveling (45 countries and counting), spending time outdoors, running, biking, and attempting to hit a golf ball straight.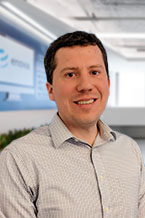 Matt Hollender
Vice President, Emerging Businesses and Strategic Partnerships
Matt joined Enova in 2011 and currently serves as Vice President, leading Enova's emerging businesses and strategic partnerships. Previously, he led the company's UK lending and U.S. Income Share Agreement (ISA) businesses. Prior to joining Enova, Matt worked in analytics and product strategy at Capital One, as well as in the derivatives trading industry. Matt has an MBA from the University of Chicago and a BS in Industrial Engineering from Purdue University. When Matt isn't working, he enjoys being active outdoors with his family.
Timeline
Enova acquires Pangea Universal Holdings, Inc.

Enova joins forces with OnDeck and Align Income Share Funding.

Enova SMB achieves nearly 115% year-over-year growth.

Enova reaches $1B in revenue; the new employee resource group Women@Enova launches; and CashNetUSA and On Stride expand their loan product offerings to better serve customers.

Enova balance sheet reaches $1B in assets and reaches a milestone of more than 5 million customers served.

Enova achieves book growth of 29% year-over-year and becomes the number-one lender by market share in the UK.

Enova expands its financing capabilities by acquiring The Business Backer, a Cincinnati-based business financing company, and launches Enova Decisions, a real-time analytics service.

It's a milestone year with the launches of Headway Capital (B2B lending) and On Stride Financial (installment lending in the UK), and most importantly, Enova being officially listed on the NYSE as an independent public company under the ticker symbol ENVA.

Enova International, Inc. brings in a number of awards including being named one of Computerworld's Best Places to Work in IT, a second year of being listed as Brill Street's list of the Top 50 Employers for Gen Y Emerging Talent in Chicago, and being ranked as Built In Chicago's third top employer in the Top 100 Digital Companies in Chicago.

Enova leads Brill Street's list of the Top 50 Employers for Gen Y Emerging Talent and launches U.S.-based NetCredit, an installment lending brand.

Enova Financial changes its name to Enova International, Inc.

Enova Financial is recognized for Exceptional Customer Service as a Stevie Award finalist and founds Pounds to Pocket, a UK installment loan company.

We expand our services to Canada and Australia with the launch of both DollarsDirect brands, and CashNetUSA, QuickQuid and DollarsDirect collectively become Enova Financial.

CashEuroNetUK, LLC joins CIFAS, the UK's fraud prevention service — becoming the first admitted institution to be headquartered outside of the EU.

CashNetUSA makes its 3 millionth loan transaction and extends its financial services abroad with the launch of QuickQuid, an online payday loan company in the UK.

Publicly traded financial services company Cash America International, Inc. acquires CashNetUSA, and becomes a member of the Community Financial Services Association of America.

CashNetUSA's technology upgrades to a cutting-edge lending platform (Ruby on Rails) and turns profitable only 11 months after inception.

The Check Giant, LLC, is renamed CashNetUSA, and by the end of the year the company is providing payday loan services in 10 states.

Brothers Albert and Alexander Goldstein join the Check Giant, LLC, as they begin testing online consumer lending.
Recognitions and Associations