Find Your
Community at
Enova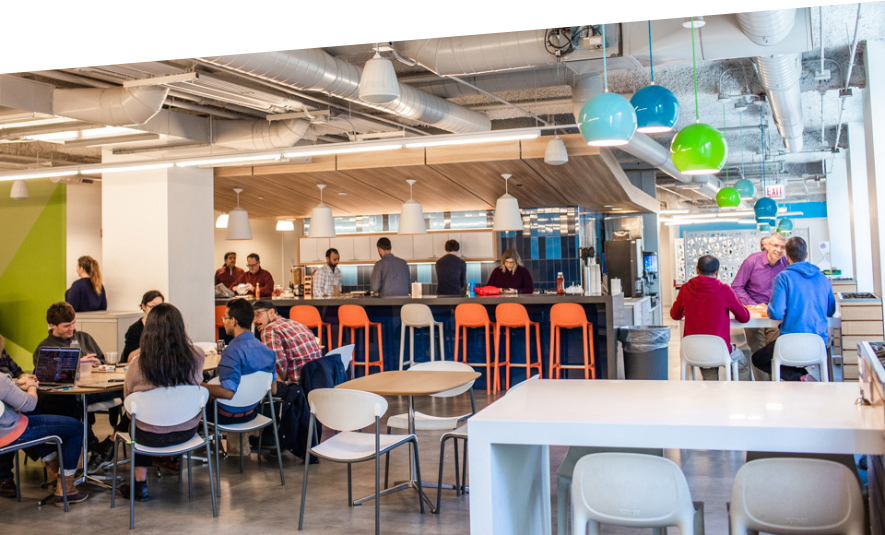 How We Create a Welcoming Workplace
At Enova, our talented team members come from a variety of backgrounds and experiences. We hire for culture add versus culture fit, because we know diverse perspectives create the best answers. But our work doesn't end there. Our day to day decisions and policies embrace equity and inclusion, fostering a sense of belonging at Enova.
To see more examples of how we build an inclusive culture at Enova, check out our blog!
Bringing Out Your Best Self
At Enova, two of our core values are Top Talent & Teamwork and Best Answer Wins. We strive to give everyone a voice because we believe collaboration makes us stronger — and we genuinely enjoy working together.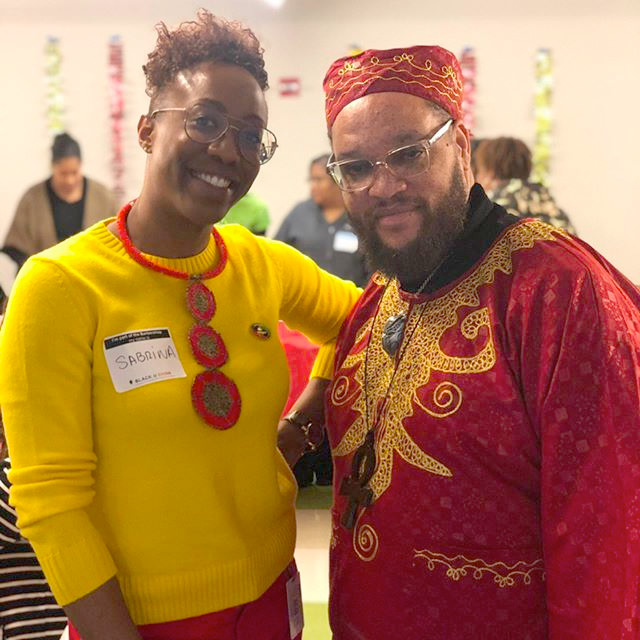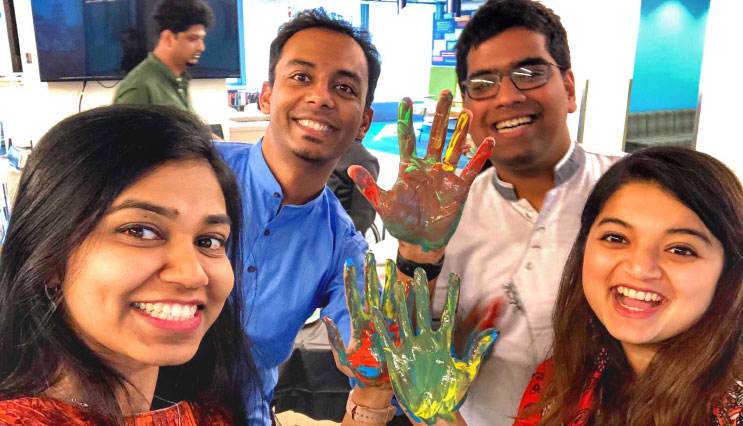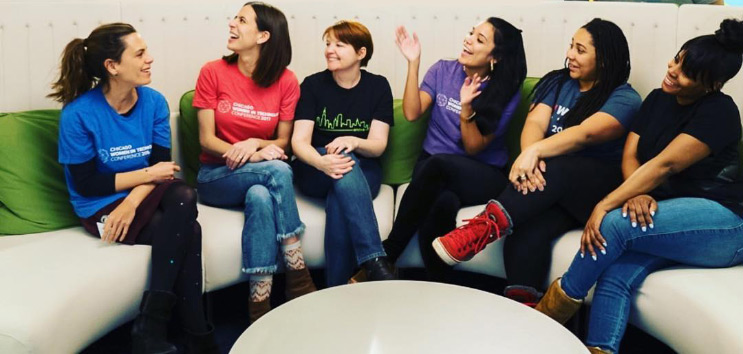 Our affinity groups help us ensure that team members of all backgrounds and experiences feel a true sense of community at Enova.
APEX @ Enova
APEX @ Enova is a collection of people committed to highlighting and sharing the rich heritage and experience of having roots in East Asia and the Pacific Islands.
B.L.A.C.K. @ Enova
Best summed up by its acronym — Boosting Love Achievement Culture Knowledge — B.L.A.C.K. @ Enova aims to foster an environment where black culture is felt, heard, recognized and celebrated.
HOLA @ Enova
"Hola" means "hello" in Spanish or Portuguese, and to us, it stands for the Hispanic or Latino Alliance at Enova. HOLA @ Enova represents a diverse range of cultures from across the globe.

Parents @ Enova
For those who are raising or planning on having children, Parents @ Enova helps navigate the everyday challenges of serving as a parent and a working professional.
Pride @ Enova
Pride @ Enova builds on our support for the LGBTQ+ community by helping employees of all sexual, romantic and gender identities feel a sense of belonging.
South Asians @ Enova
By engaging the wider community, South Asians @ Enova celebrates the rich cultures of its members, with a focus on topics like diversity and immigration.
Women @ Enova
Women @ Enova empowers our female talent to develop and connect professionally, inspiring them to support nonprofit organizations and advance in the field of technology.