Summer hours at Enova…Say what!?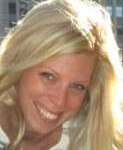 By Julie Emerson
Recruiting Manager
The Talent Development team sent out an email Wednesday that made all of us jump out of our seats and scream through the rafters. Okay, not really – but it surely got people smiling… and talking.
A new perk to add to the list of an already pretty incredible list of perks at Enova: Summer hours!   The perk allows employees to leave work every Friday starting Memorial Day weekend at 2pm.   "What's the catch?" we said as we read through the sunny email… it turns out, there isn't one.  As expected of us on a daily basis, just get your stuff done and go home!
So I was interested to hear the chatter going on with people in different groups and on different floors, and the response was  (not surprisingly) all awesome.  See for yourself…

Alex (Finance): I think they're a great idea.  Gives people incentive for staying on top of their stuff.
Sergey (Strategy & Operations): Hey Julie, I think it's great! Even though we are pretty flexible here, it's good to know that there is an option to leave earlier on Fridays.
Todd (Software Engineering): I think the summer hour's program is a really nice gesture. I like the fact that you didn't attach a whole bunch of process to it but instead made it more informal. Plus, its adds to the list of cool things about working here.
Ken (Analytics): It really shows that Enova pays attention to the quality of life of employees!
Megan (Marketing): We are all super excited about it!!! Everyone was walking around talking about it when we got the email.
Peter (Product Management): I love it. What is there not to like?
Lizzie (Recruiting): It seems like a great idea. We had summer "hour" at our old company, but I never felt comfortable leaving at 4 because we were kind of pressured to stay. It is nice to have that option of leaving early if we have our work done.
Nimit (Software Engineering): I think it's a good program.. people can leave early to be with family, hang out, enjoy the Chicago summer.
Sameena (Tech QA): That is a great idea, I like it. In fact, in my previous company's we used to do it and we all loved it. I think my team will be very excited about it 🙂
Adam (Product Management): I think it's great.  I'm excited about it.
Cassie (Recruiting): I think the summer hours are going to be a great perk.  It allows the employee to enjoy the amazing Chicago Summer while setting up the expectation to complete their work. It really enhances and confirms the unique and rewarding culture at Enova.
Zachary (Software Engineering): I think it's a really cool idea.
This is going to be a great perk that every Enova employee can utilize!