Way To Roll 'Em Enova!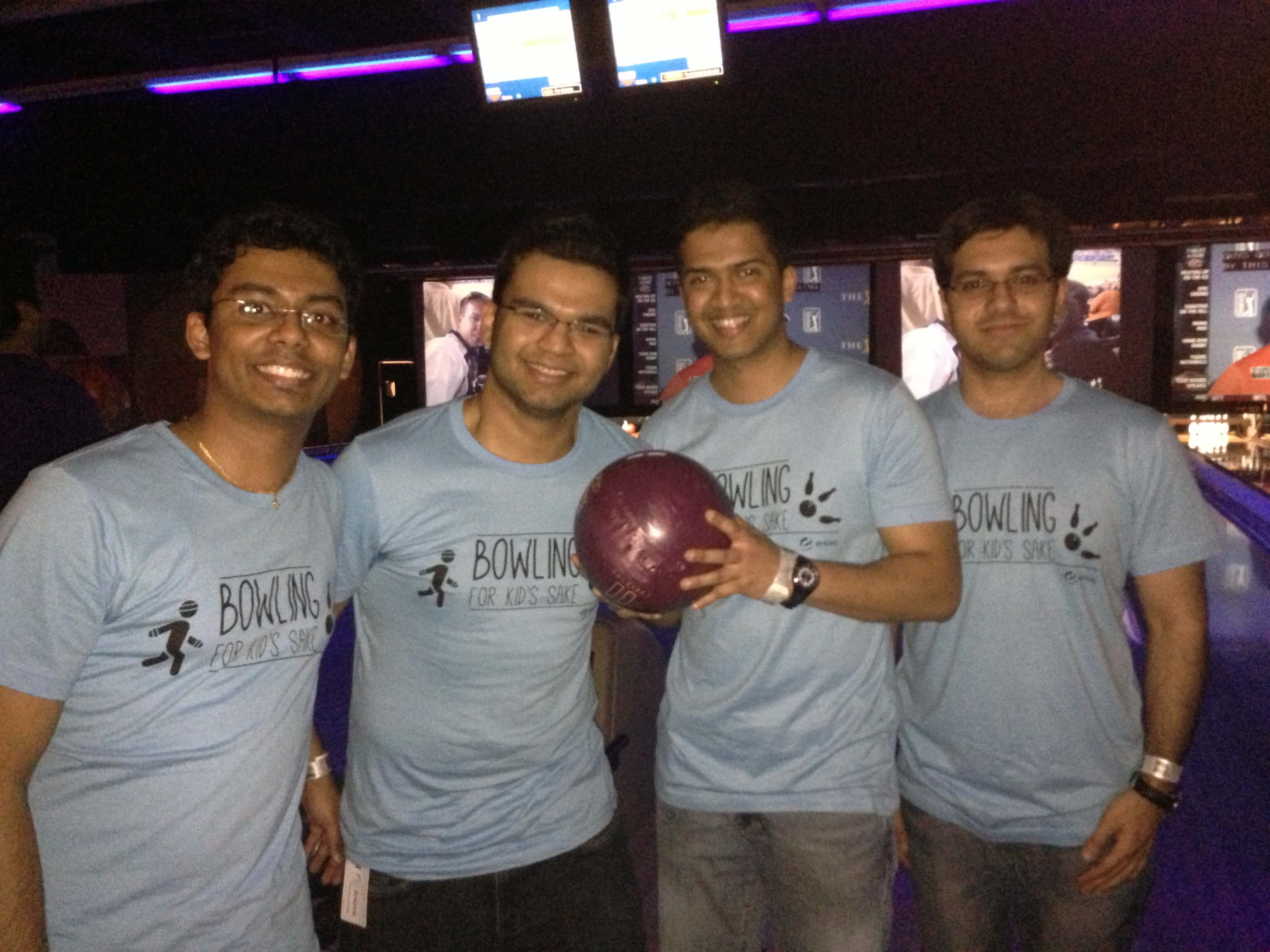 May 10, 2013
By: Mike Gilhooly
Public Relations Manager
More than 100 Enova employees demonstrated their bowling skills May 9 at the "Bowl for Kids' Sake" event to support Big Brothers Big Sisters (BBBS).  The group raised $5,000 to support the Metropolitan Chicago chapter of Big Brothers Big Sisters.  The company supports BBBS and several other organizations as part of its Enova Gives corporate citizenship program.
"Bowl For Kids' Sake" is Big Brothers Big Sisters' signature fundraiser. Each year half a million people across America come together to have fun and raise money to support Big Brothers Big Sisters.   Big Brothers Big Sisters depends on the donations to conduct background checks on volunteers to ensure child safety; and provide ongoing support for children, families and volunteers to build and sustain long-lasting relationships.
As part of its support of Big Brothers Big Sisters, Enova also conducts an on-site mentoring program which helps children in need reach their full potential by providing one-to-one support from a company employee. Enova's "bigs" meet with their "little's" every other Wednesday from 4pm to 5:30pm at the Enova office during the academic school year.  The goal of the program is to provide positive modeling and interaction between adults and children that leads to a measurable impact on these children's school and lifetime success.
Enova proudly supports Big Brothers Big Sisters of Metropolitan Chicago in hopes we can make a difference in the lives of many of Chicago's youth.