Enova U: Payment Account Flexibility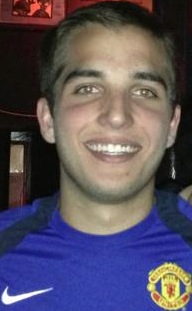 By: Arman Kassamali, NetCredit S&O Intern
June 12, 2013
Since its first loan approval just over a year ago, NetCredit has come a long way. Part of the Enova family, NetCredit has served thousands of customers by providing installment loans for those who do not qualify for one from their bank.
My job as a Strategy & Operations Intern has been to assist the development and analytics teams in forming a plan to add even more flexibility to the current system in place. Specifically, we have targeted a payment amount as a key component that customers would like to be able to adjust during the application process.
The next two months will be fast paced, but I am prepared and looking forward to what's to come. After graduation, I will be interning full time, and I anticipate that things will definitely pick up. From being flexible with my work availability to keeping the 9th floor fridge stocked with bagels and chive & onion cream cheese, Enova has given me an experience that is second to none. Five weeks in and I am analyzing data for a high priority project, scheduling meetings around the office to gain insight, and presenting to senior management. The flexibility here is great and I am excited to implement a successful strategy that I can follow all the way through!