Enova No Limit Code 'Em 2.0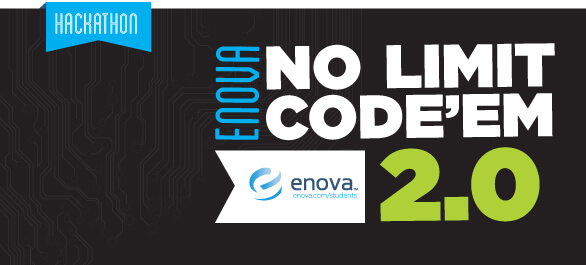 By Mira Anderson, Corporate Recruiter
October 18, 2013
It's that time of year again, when the leaves start to change, the days get shorter, and the finest computer science minds from the University of Illinois and Purdue University are offered the chance to compete for prizes and prestige.
Enova is always interested in engaging with the computing engineers of tomorrow, and that motivation is what led to the Enova No Limit Code 'Em events.  Beginning at University of Illinois in 2011, and arriving at Purdue the following year, the No Limit Code 'Em is a no holds barred computing contest, providing students with a chance to prove their programming ingenuity and engineering acumen, while they enjoy free food and the counsel of some of Enova's best and brightest software engineers.
This year's competition is a little different, with each team of one to two computer science and engineering students tasked with creating a bot that will compete with other teams' bots. More details will be given on the night of the competition, and official rules can be found here for U of I students, and here for Purdue students.
Prizes will be awarded for 1st, 2nd and 3rd place:
1st Place MacBook Air
2nd Place iPad
3rd Place $100 AmEx GC
Participation in the event is free, and all you need to compete is a student ID.
Questions?  Email us at contact@enova.com