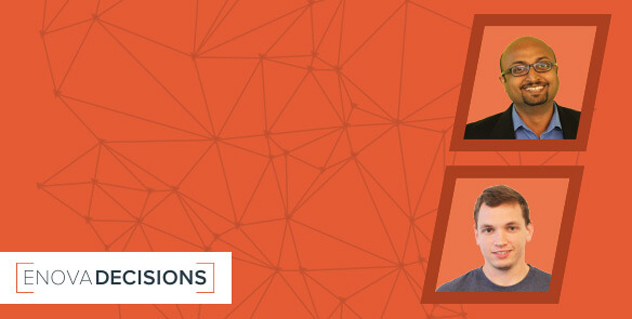 By: Anne Perkins, Marketing Lead for Enova Decisions
Welcome to Part 2 of our Enova Decisions feature this month! If you missed Part 1, you can catch up here.
This week we dive deeper into Enova Decisions, our analytics-as-a-service brand, with Vinod Cheriyan, Senior Data Scientist, and Mark Rozpadek, Data Scientist, for Enova. They discuss ...