Advocating for Small Business Customers via Great UX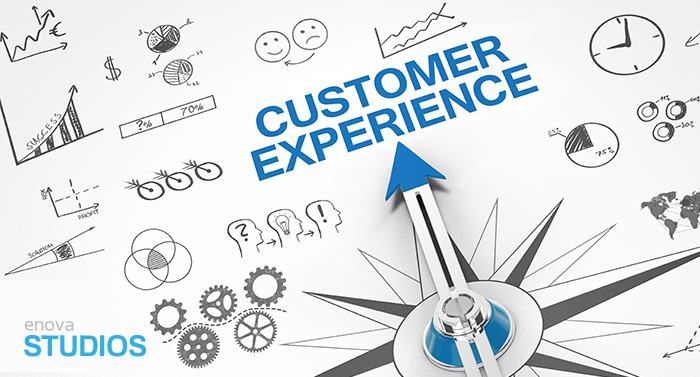 By Donna Williams
The Business Backer offers straightforward and reliable financing for small business owners across the nation. Our unique underwriting model allows us to partner with business owners who have been let down by banks and other traditional financing institutions. We're proud to have partnered with more than 7,000 small businesses and given them the funding they needed to succeed. The Business Backer is part of Enova International, Inc. (NYSE:ENVA), a publicly traded company that has served more than five million customers since 2004.
Enova acquired The Business Backer in 2015 with the goal of broadening its B2B financing sector. Jump forward to 2019: We faced clashing design systems, confusing product language, wildly varying brand voice and a site map that would have made Daedalus proud, signaling loud and clear that The Business Backer was in serious need of an overhaul. If our own team couldn't figure out how to use the site or understand how the products worked, how could we expect our customers to? We wanted to create a better customer experience through a unified design and clear, concise information, equipping small business owners with the information they needed to make the best financial choice.
Enova currently uses Adobe Experience Cloud on all of our web properties. But prior to The Business Backer experience refresh, we had to rely on not-so-reliable data from alternative analytics software. Integrating with our existing data systems, we knew that Adobe would solve the problem of inaccurate data and empower us to begin proactively testing and improving our customer experiences. We are now able to see the full customer journey and make improvements at every point where we identify friction.
When we implemented Adobe Experience Cloud onto The Business Backer website, we were able to immediately begin monitoring site performance and customer journeys, and conduct A/B testing. We were able to quickly test and iterate new pages, features and UI elements within Adobe Target. We increased overall site traffic by 187% and website conversions (click through to begin application) by 11% in two months. Additionally, at launch the refreshed site was 100% AA accessible, with a 75% increase in site performance.
One of our core values is Customer First. Team members are encouraged to identify areas where we can deliver more value to our customers. We strive to know our customers and understand what truly motivates them; to provide the best possible experience that we can across all platforms and make it easy and painless for our customers to navigate our websites. We listened to our customers when they described their frustrations with our experience. We then proactively pitched an entire website experience refresh to enhance the site and facilitate the customers' ability to make the best financial choices for their small business.
The biggest challenge we faced in launching the refreshed customer-centric website was getting the marketing and business teams on board. Historically these teams have not had access to reliable data and used personal preferences and opinions to make business decisions. Additionally, the various stakeholders (business, legal, marketing, etc.) each held different pieces of product information — and there was often little to no communication between and among teams.
We brought all of the key stakeholders together and walked them through the customer experience, demonstrating the many and varied pain points and site errors. We then shared customer feedback, site flows and stats, user testing results.We were able to present recommendations for the website refresh that were based on actual customer behavior and data. Furthermore, we were able to make ROI estimates based on solid analytics and data, in terms of improvements this refresh would accomplish. In fact, all of our real-life results have outperformed even our highest goals.