A Day in the Life: Kelli Keys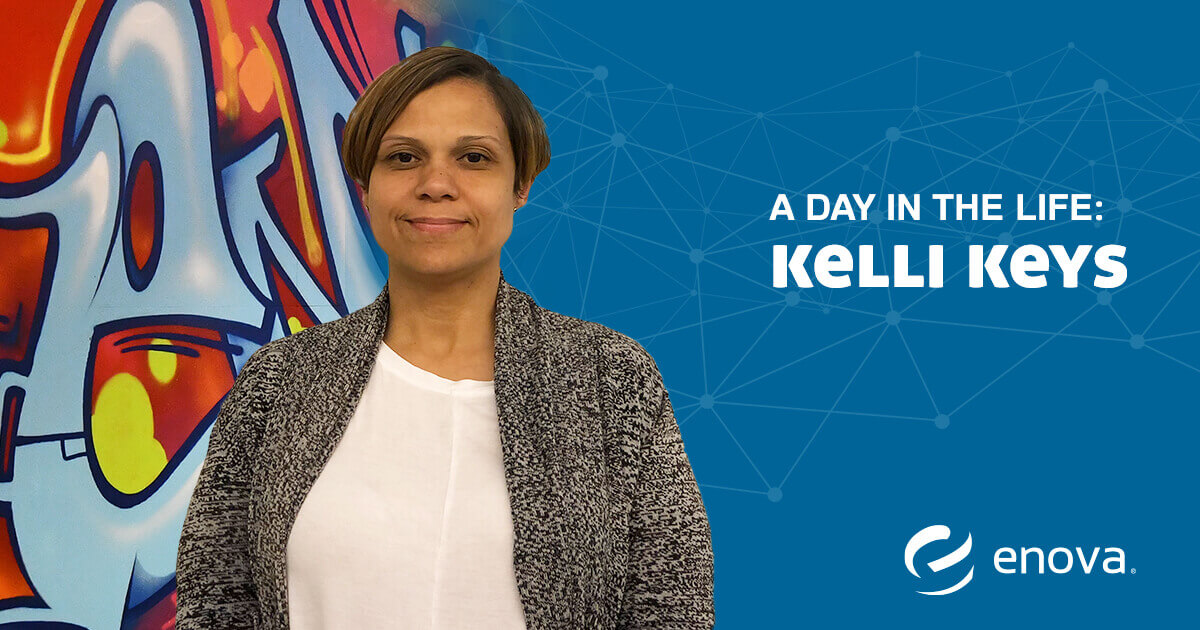 Name? Kelli Keys
Role? Application Support Team Representative II
How long have you been at Enova?  I've been with Enova for two years.
Q: What's the first thing you do in the morning when you get to the office? 
A: I like to go directly to my desk and turn on my computer. I dive right in!
Q: What does a typical day look like? 
A: I spend most of my day taking inbound calls and helping customers. I will also make some outbound calls for customers who need follow ups. We have a very collaborative culture at Enova, so I'm always assisting my peers with any questions or helping them find an answer to ensure a customer gets the information and support they need as quickly as possible 
Q: What does a typical call with a customer look like? 
A: A typical call with a customer would consist of me explaining how the loan through NetCredit works, how the interest is calculated and assisting the customer with completing the application online. Customers are appreciative of the help I give them, and that puts a smile on my face. 
Q: How many customers do you estimate you help in a day? 
A: On any given day, I help 40 to 50 customers. 
Q: How do you feel about helping customers get the funds they need?
A: I enjoy helping people get what they need. Most of all, I like that I am able to explain the process to the customer so that they have all the necessary information to make the decision that will benefit them the most. At Enova, we put the customer first and make sure we provide the best possible experience. 
Q: Does your work vary day to day? 
A: I have core responsibilities I take care of every day, but each customer is unique! I enjoy answering the range of questions they might have and helping them have the best possible experience.  
Q: Please discuss your growth at Enova. Tell us how Enova has supported you in growing your career. 
A: When I started with Enova I started as a Representative I with NetCredit, I am currently a Rep II still with NetCredit. It has been an awesome learning experience. My managers have been very instrumental in my growth within the department and have always provided me with the necessary tools to be successful.
Q: Why Enova? What do you think makes Enova different? What do you like about it and why do you stay? 
A: Every day I learn something new. I have gained so much knowledge, and I have a better understanding of how the financial services industry works. I absolutely love my management team — they are all very supportive and are always willing to take the time to coach me when I want to improve. Most importantly, they make me feel like part of a team and let me know when I'm making a difference to the organization.
Q: Anything else you want to share?
A: I really enjoy working at Enova! I am thankful for the experiences I've had, everything I've learned and the knowledge I hope to gain.