The Family That Does Tough Mudder Together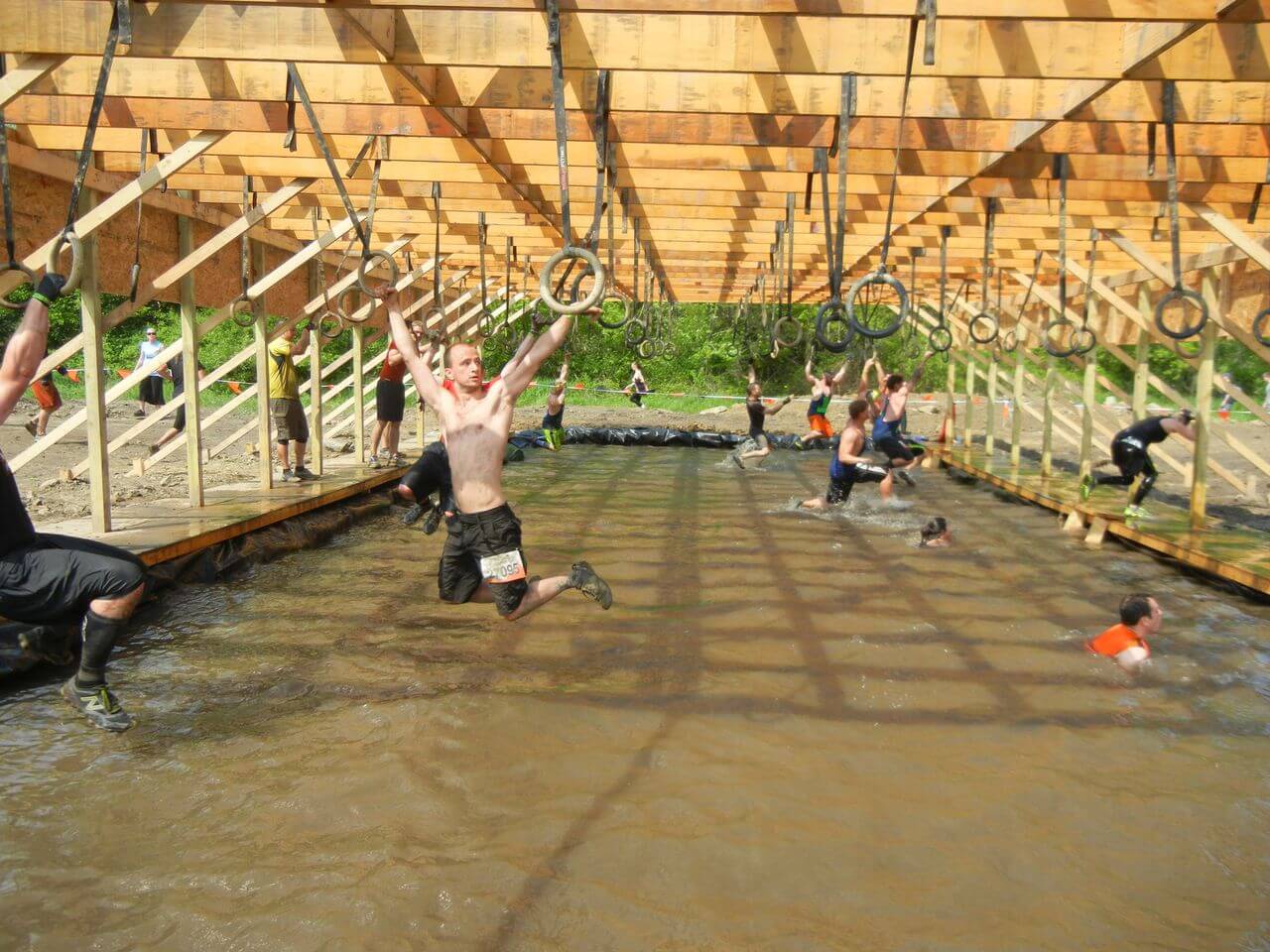 By: Mike Gilhooly, Public Affairs Manager
July 2, 2013
A group of hardcore Enova staff members challenged each other to take on Tough Mudder, "probably the toughest event on the planet," near Chicago this May. The 12-mile run included more than 20 obstacles designed by British Special Forces, along with lots and lots of mud. The competition, however, is not between "mudders" but between each individual and the course. Seventy eight percent of those who tackle Tough Mudder don't complete all of the obstacles, and it's no wonder with challenges like the claustrophobic Boa Constrictor, the Fire Walker or the 10,000-volt Electroshock Therapy.
The obstacles are engineered to require teamwork, and the event is built around the idea that camaraderie and sportsmanship come before course time. Senior Software Engineer Yumin Wong said the course was more difficult than she had expected. For her one of the biggest challenges was running over an entire mile of mud, "trying not lose my balance — or a shoe. And it smelled really bad!"
But after the first obstacle, crossing a pool of ice water, she felt like she could handle anything, thanks in part to her team of coworkers, or "mudderbuddies." "We relied on our teammates to pull and push each other over walls and pace each other," she said. "I could not have completed Tough Mudder on my own."
Alan Zoppa, Senior Software Engineer II, saw the combination of stamina, strength and mutual support the course required as a unique challenge. "Tough Mudder was one of the most difficult things I've ever done, but looking back, I never wished I were somewhere else or wanted to turn back. I wouldn't have attempted it a year ago, and I'd never have made it through without my team's help."
The group was proud to be a part of Tough Mudder's support of the Wounded Warrior Project, a nonprofit that helps returning soldiers make a healthy transition back to the home front. Thousands of veterans have benefitted from programs to recover from combat stress, reenter the job market and build physical health and wellness. To date, Tough Mudder participants around the nation have raised more than $5 million for Wounded Warrior Project.