Looking at Gender-Blind IT with Henrietta Dombrovskaya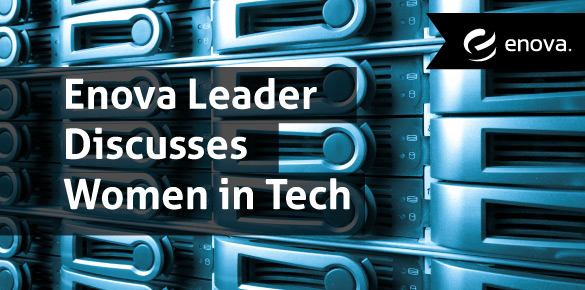 September 2, 2014
Another week, another Enova thought leader playing a key role in conversations about the future of our industry! This time it's Henrietta Dombrovskaya, whose article titled "How to Create a Gender-Blind IT Work Culture" was featured at Business 2 Community.
In the article, Henrietta discusses the recent trend of highlighting women in tech, and ways that the gender imbalance in the industry can be remedied. While she acknowledges that talent acquisition is a key consideration, Henrietta considers education to be just as important.
"As much as it's critical that women learn how to elevate their accomplishments, feel comfortable speaking up, and have the confidence to compete with their colleagues — and it is critical — it's equally important that as managers, we promoted a sensitive, collaborative and gender blind workplace where anyone — male or female — can feel comfortable."
You can read Henrietta Dombrovskaya's full article on Business 2 Community.