Giving Back: Bowl for Kids' Sake 2018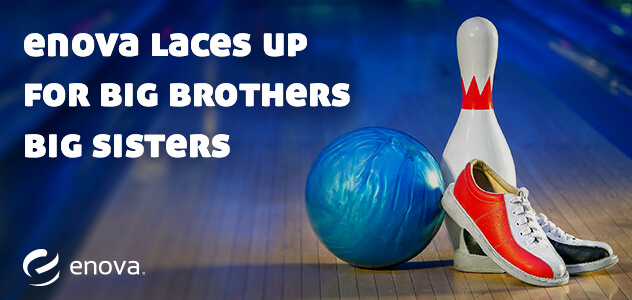 By: Madhuri Gupta, Analytics Analyst II
Bowl for Kids sake is a fun charity event organized by Enova benefiting Big Brothers Big Sisters organization every year. It's fun because you get to bowl with your colleagues, and while you enjoy bowling, you can also opt to pledge to donate any denomination of money per pin you knock down. This year we went to 10Pin Bowling Lounge on Apr 26. As it does each year, the event was sold out, with 16 Enova teams and 144 people in attendance.
The idea of having fun while being able to help the children of our community caught my eye when I first heard about the event. I immediately started looking for interested people to team up. And I am glad that within a day we had formed a team of 8 with myself voted as captain. Since we all were from Analytics we chose our team name as Gradient Bowling Machine (GBM) which I felt was really cool! (Nerd Alert! Gradient Boosting Machine is a commonly used data science / machine learning algorithm.)
Everyone was so excited on the day of the event — from the seasoned pros to the amateurs. We cheered and encouraged each other. My teammate, Michael, had a very peculiar style of bowling which we all found was surprisingly effective. He would cradle the bowl in his arm like a basket of bread and then just let it fly. It dropped pins like house of cards. Though the best part was I was finally able to get a strike! Our team did decently — we didn't win, but it was the overall experience and willingness to give back that mattered.
I feel the event went very well. Many teams scored really high, and I am glad we were able to collect at least $1,270 for Big Brothers Big Sisters through pin pledges, plus $462 collected from a raffle they conducted onsite and the $10,000 that Enova donated. We all readily submitted our pledged amounts, and, in fact, I saw many people donating additional amounts for the good cause. I am proud that I work for Enova, which participates in such an event every year — the perfect mix of enjoyment and helping out the community. I feel it is essential to give back, and I am glad that my colleagues at Enova feel it too!