Enova's Commitment to "Customer First"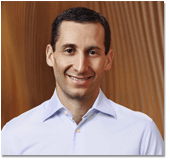 By: David Fisher, CEO
October 1, 2013
I am a firm believer that the secret to Enova's success is our commitment to our values. Probably our most important value is "Customer First". There is nothing more important to a business than earning a customer's trust and loyalty. Our customers are hardworking people who turn to us for convenient and reliable service.  Without their satisfaction and support, we have nothing.
Fortunately, our 1,000+ employees understand this at its core and dedicate themselves every day to making sure we put the interests of our customers first.   As an online business we do not have as many opportunities to interact with our customers as traditional "brick and mortar" companies, so we must make the most of each opportunity we do have. From our live 24/7 customer service staffing to "listening" sessions with call center representatives, Enova takes giant steps to ensure the best possible customer service experience. But there is always room for improvement — we make it a priority to deploy the latest call center technology and continuing education for our customer service team to ensure we are always getting better and meeting our customers' needs worldwide.
I was recently asked how we stacked up against our competitors in terms of customer service. My answer? I truly believe we are not only better than our competitors, but most companies in the world.  If we were not, Enova would not be where it is today.
I am truly proud of the company's dedication to "Customer First," and I look forward to continuing to exceed our customers' expectations in the future.