Enova Gives: Our impact in 2016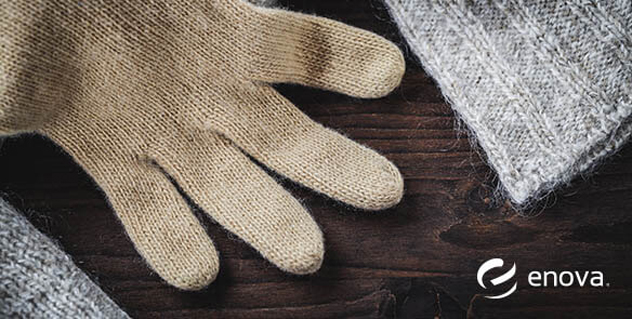 By: Kaitlin Arntz, Communications Associate
Giving back to the communities in which we operate and work is a core component of Enova's company DNA. So as we set our goals as a business for 2016, we took a look back at what we achieved in 2016, not only as a business but also as a corporate citizen. In both respects, it was a good year for Enova. Here's a look at how Enova gave back in 2016, by the numbers:
Enova employees submitted, and Enova matched, $3,000+ in donations to nonprofit organizations they care about. As a company, Enova matches donations from full-time, benefits-eligible employees to qualifying 501(c)3 nonprofit organizations, up to $250 per person each calendar year.
Team members donated 740 items across two item-donation drives —our Warm Up Chicago Hat & Glove Drive in partnership with Chicago Cares, and our back-to-school backpack drive in conjunction with our headquarters building in downtown Chicago.
Companywide, team members volunteered 368 hours of time through Enova-sponsored events.
We achieved 52% engagement across Enova's corporate population, meaning more than half engaged in a volunteer or donation activity through our Enova Gives program.
All of these metrics complemented Enova's corporate giving to partner nonprofit organizations like One Million Degrees, A Safe Haven, Big Brothers Big Sisters, the Daniel Murphy Scholarship Fund, the Children's Research Fund, and our newest partner — Code Platoon.
Overall, 2016 was a great year for Enova Gives. In 2017 we hope to increase our engagement with the program, so that when we look back on the year we can say we had an even greater impact for good. Up next for Enova Gives? Our company's Bowl For Kids' Sake event for Big Brothers Big Sisters. Keep an eye out for pictures of the event on Twitter.