Enova Gives: Growing Community Impact in 2013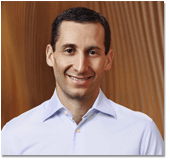 By: David Fisher, CEO
December 30, 2013
At Enova, engaging with our community and each other are key components of our growth.  Our Enova Gives program provides opportunities for team members to improve the lives of thousands in our community.  To maximize our impact in 2013, we focused our Enova Gives efforts on four nonprofits: Big Brothers Big Sisters, A Safe Haven, One Million Degrees (OMD), and our newest partner, the Children's Research Fund.  In addition, we launched our Enova Gives Charitable Match Program, which offers associates the opportunity to double their contributions to their favorite charitable organizations.
I am proud of the time, resources and effort our people contribute each year to make a difference.  Here are a few highlights from 2013:
Enova hosted on-site bi-weekly Big Brothers Big Sisters mentoring throughout the school year, where Enova team members volunteered countless hours with their mentees.
In May, more than 100 team members participated in Enova's first-ever Big Brothers Big Sisters Bowling for Kids' Sake fundraising event.
Lisa Young, our General Counsel, was appointed to Big Brothers Big Sisters' Board of Directors.  Lisa continues to volunteer her personal time and leadership to help further advance the organization's mission.
Enova sponsored five One Million Degrees scholars, helping highly motivated community college students facing economic hardship achieve success. In addition, four Enova associates served as coaches for One Million Degrees scholars, and one of our coaches, Rachael Olson, was appointed to their Associates Board of Directors.
Team members from across the company participated in multiple volunteer opportunities with A Safe Haven, empowering families and individuals experiencing homelessness over crisis to achieve sustainable self-sufficiency.
Enova's talent recruitment team hosted a Career Boot Camp program, helping residents of A Safe Haven prepare for employment opportunities.
To launch our partnership with the Children's Research Fund, Enova sponsored the organization's 2013 Children's Ball.  This annual event honors the Ann & Robert H. Lurie Children's Hospital of Chicago Research Center's physicians, scientists and staff, who help bridge the gap between research and healthy kids.
These are just a few of the ways Enova team members gave back in 2013 – and a few of the reasons I'm proud to be the CEO of Enova. Thank you to all Enova team members who donated their time, talents and resources to make a difference this year.
As we continue to grow as a company, we'll also continue to expand our charitable efforts in the communities where we live and work.  I'm energized by how we were able to give back in 2013, and I look forward to seeing how we'll have even greater impact in the coming year. Here's to a prosperous and fulfilling 2014!