Enova CTO Discusses Innovation at CareerBliss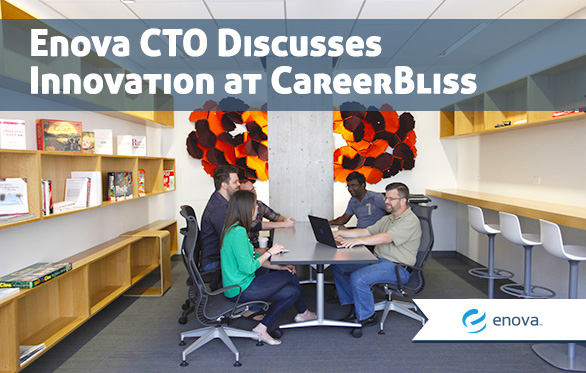 By Mike Gilhooly, Public Affairs Manager
December 10, 2013
Popular online career community CareerBliss recently featured Enova's Chief Technology Officer Fred Lee as a guest contributor, in a post entitled, "Managers: How to Channel Gen Y's Drive for Innovation." In the piece, Lee dives into the workplace divide between generation Y "Millennials" and their corporate leaders.
Lee's article outlines multiple ways employers can inspire a generation of workers who are frequently known for their independent career approaches. "The narrative on Millennials has largely been about the challenges arising from their independent spirit," Lee says. "But the reality is, leveraging Millennials' capacity for innovation provides a competitive advantage in today's business environment."
The central premise of Lee's message is that a majority of Millennials consider innovation paramount to business growth, a claim backed by a recent Deloitte study. "The can-do attitude of many Millennials is in perfect alignment with technology-driven businesses," Lee explained. "The key is to foster this approach to work and give Millennials the kind of environment that allows them to take ownership and solve problems creatively."
You can view Lee's post in its entirety here.