ENOVA Apprenticeship Reading List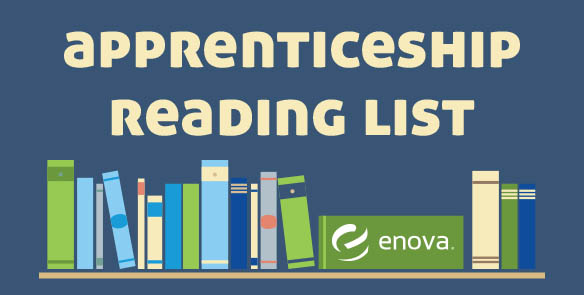 By: Blake Thomas, Sr. Manager, Software Engineering
While deciding on which books to include in the Enova apprenticeship reading list, we solicited recommendations from everyone in Software Engineering, Technology and Analytics.
For each book, apprentices will have the opportunity to discuss and reflect with each other and other folks in the department. This list is also available on Goodreads, along with an additional list of titles for supplemental reading.
This list illustrates the aims of the program itself: we're trying to help apprentices acquire the experience and tools to flourish as professionals and as Enova team members.