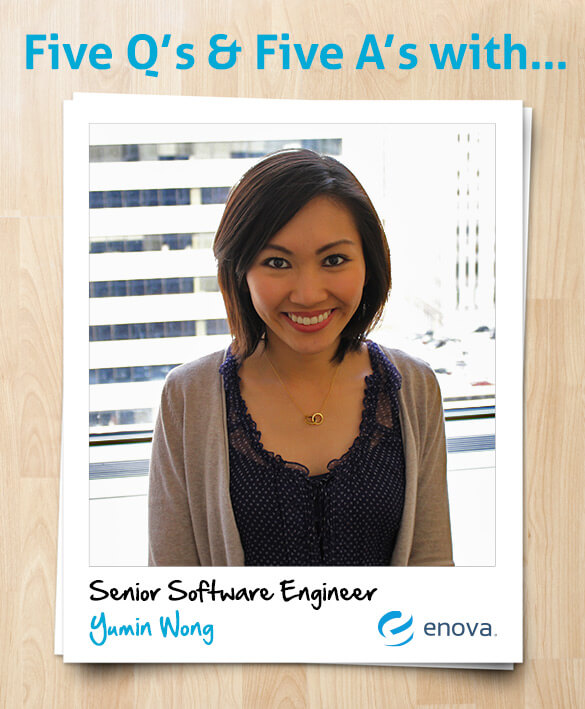 By: Kaitlin Arntz, Public Affairs April 15, 2014
Want to know more about the folks who call Enova home? We asked one of Enova's Senior Software Engineers, Yumin Wong, our five favorite "get to know you better" questions, and here's what she had to say:
1. How did you come to work at Enova?
I ...