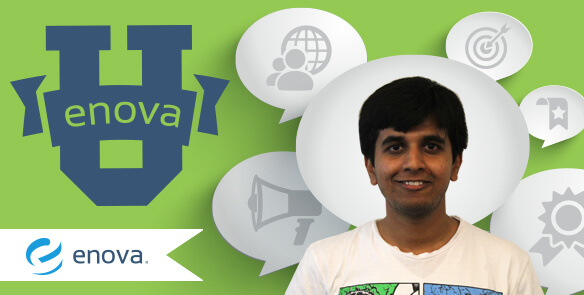 By: Pranav Moktali, Software Engineering Intern
Hi! I'm Pranav Moktali and I'm studying for my Master's in Computer Science at University of Illinois at Urbana-Champaign. I'm one among seven Software Engineering Interns at Enova.
TL;DR
My internship experience: Eat. Code. Bike
Eat
I have already been here for two months ...