80/20: Optimizing Outputs & Working Smarter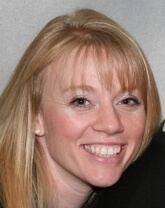 January 9th, 2013
By Sarah Person, Talent Development Specialist
I had the pleasure of attending the President's Roundtable last month, which is an open discussion forum with a small group of employees and our CEO, Tim.  Of the questions asked and answered in the session, Tim provided some valuable insights on the role of 80/20 here at Enova.  His message is to spend your time on value-add items and eliminate things that don't add value or drive results.  Limit minimal returns by understanding when focusing on minor details and small aspects only add incremental value.
Overall, questions that help you focus on the 'right' work are:
What activities produce the most output?
What actions deliver your most impactful results?
 Conversely, what activities provide little value?
When is a good enough, good enough?
80/20 is a concept for optimizing your work outputs and working smarter.  This was an interesting discussion and a topic Tim had great insights on.  I encourage any employees with questions to contact Tim or plan on attending the next roundtable!