What is Product Management at Enova?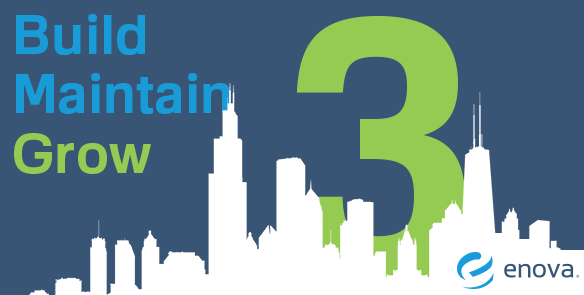 By: Monica SanMiguel, Product Manager, Senior Associate
It takes a village … to launch, raise and maintain a product! At Enova, many departments are heavily involved in the success of our products, from marketing and legal to operations and software engineering. This is consistent with one of our company values: "Top Talent and Teamwork." We value teamwork, but not at the expense of individual ownership and accountability for results (ownership and accountability are also some of our values). Ultimately, every team needs that one go-to person who brings it all together and aligns the team around a common road map. That's where the product manager comes in.
Product managers serve as the critical linchpin between business and technology. We drive new feature development by defining the minimum viable product (MVP), communicating clear business requirements, setting priorities, and analyzing data to allow us to continue iterating.  We also play an important role in bridging business needs with technology solutions. In other words, we make sure that technology addresses the problems that we're actually trying to solve. Most importantly, we keep a line of sight to the end user of our products and fiercely advocate to improve their experience.
I asked a couple of my product management colleagues what words come to mind when they think of the role. Here's what they had to say:
      Problem solver
      Translator and synthesizer
      Expert in "what is" vs. "what-should-be"
      The person everyone trusts to get it done
      Business and tech savvy
      Gets to know and work with everybody
      Sets the bar high for customer experience
I have held three different positions at Enova, and product management has been my favorite because it's a role where I can make a direct impact and be held accountable to the customer experience.
What do you think? If you're interested in learning more about product management, or in being part of the conversation, join us at our next Build, Maintain, Grow event.
Hope to see you there!