Enova to Mentor Little Brothers and Little Sisters for Fifth Year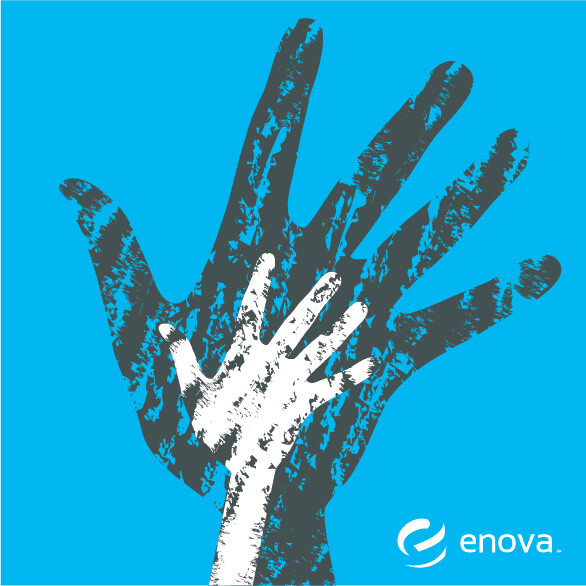 By: Mike Gilhooly, Public Affairs Manager
August 27, 2013 
For a fifth straight year, Enova is partnering with Big Brother Big Sisters of Greater Chicago (BBBS) in an effort to help build a child's confidence, help them gain competence in life and inspire them to care about their future through one-to-one mentoring.
Beginning on October 9, Enova's Bigs will meet every other Wednesday from 4:30 – 6:00pm on the 13th floor to provide on-site mentoring. The teens come from difficult backgrounds and are in need of positive role models. Thanks to the Enova volunteers, the kids have an opportunity to get help with their homework or talk about whatever is on their minds.
Occasionally, Bigs and Littles will go on field trips to places like the Lincoln Park Zoo or Millennium Park for ice skating. "Knowing that I am directly influencing and helping a child is such an amazing feeling," Enova Talent Coordinator Lauren Ratcliff said, "and their excitement rubs off on us adults."
These interactions lead to a measurable impact on the children's success not just in school, but also in other areas of life. In fact, the nonprofit commissioned a study in 1995 of more than 950 boys and girls from eight Big Brothers Big Sisters agencies across the country, and the results were impressive.
Kids who met with a Big three times a week for 18 months were 52 percent less likely to skip school, 46 percent less likely to use drugs and 33 percent less likely to hit someone. They were also more confident about their performance in school and had more healthy interactions with family members.
That's the kind of community strengthening work Enova is proud to support.
Our partnership with Big Brothers Big Sisters, now in its fifth year, is part of Enova Gives, our program to provide support in many ways to various local nonprofit organizations