Enova Showcases its New Renovated Tech Epicenter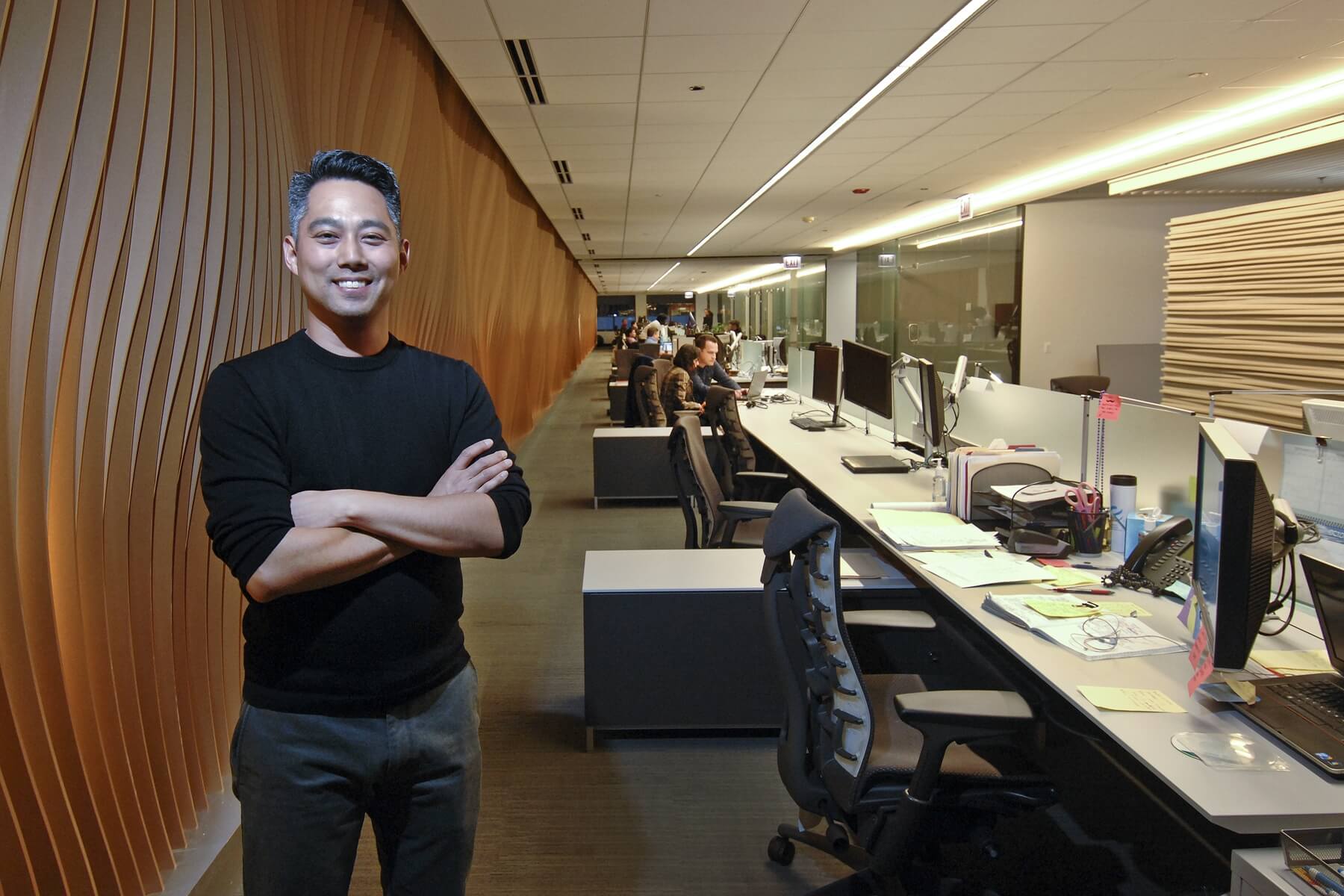 By Mike Gilhooly, Public Relations Manager
October 22nd, 2012
Enova unveiled its new 9th floor with an open house. Fred Lee, Enova's CTO, joined his team and other Chicagoland tech leaders in celebrating the renovation of the floor. The new area includes features like an open work environment, audio/TV equipped conference rooms and an expansive kitchen area offering Enova associates an opportunity to enjoy a game of chess, play a video game and of course grab a snack with friends.
Designed by Brininstool + Lynch, the 18,000-square foot floor was divided up strategically into distinct zones.  When you arrive on the floor, the vibrant blue glow of the elevator lobby sets the modern tone of the floor. There are several private offices and audio/video conference rooms enclosed in transparent glass that allows employees to brainstorm and write new ideas right on the wall. The coolest part of the floor, in my opinion, is the 150-foot-long feature wall constructed of custom formed recycled fiberboard panels in an irregular pattern that creates a wave-like effect.
We hope the open and collaborative environment will foster innovation among our employees and designers plus help recruit top tech talent. If you visit the Enova headquarters be sure to check it out!