Enova Presents on Online Lending Trends & Consumer Driven Innovation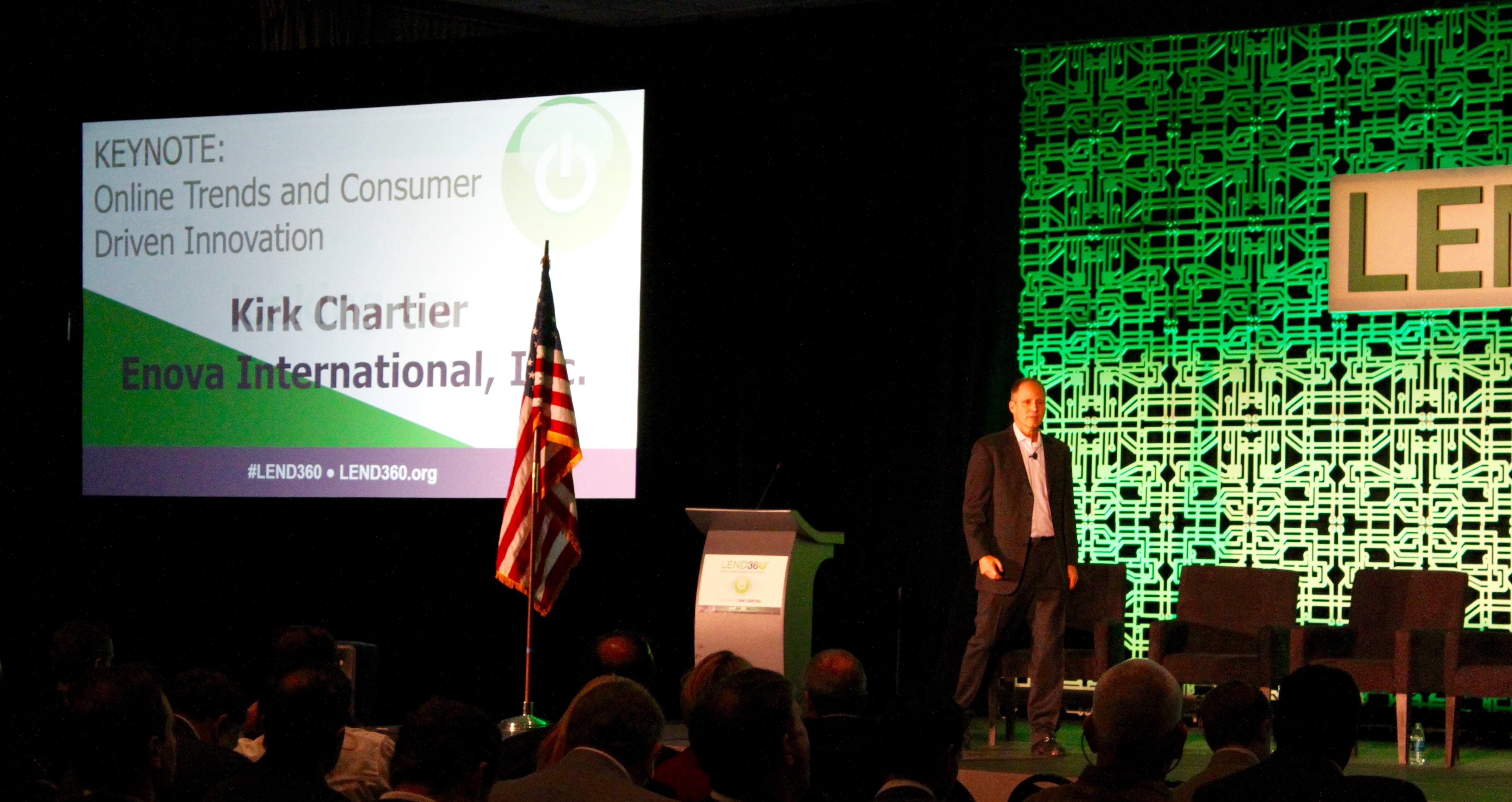 With more than 17 million Americans turning to small-dollar loan options to fulfill their credit needs, it's more important than ever for lending companies to embrace innovation and adaptability while trying to keep pace with this rising demand.
Kirk Chartier, SVP & CMO at Enova, addressed this very idea during his keynote address yesterday at the LEND360 conference in Atlanta, Georgia. Over the course of his half-hour talk, "Online Lending Trends and Consumer Driven Innovation," Kirk delved into the latest trends in consumer lending.
Kirk also discussed the ways that Enova leverages its growth infrastructure to uncover consumer preferences and identify the new data sources that can power our online underwriting. By combining industry-leading technology and advanced underwriting capabilities with deep customer insights, Kirk noted, lending companies can innovate to better meet the needs of today's credit-seeking consumers.