Enova Gives Champions: Danila Ulyanov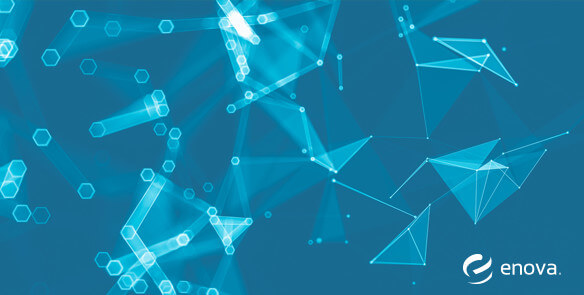 Welcome to Enova Gives Champions, a blog series highlighting how Enova's team members are giving back to our community and championing causes they care about.
Today we're featuring Danila Ulyanov, Software Engineering Manager, who's supporting the Lurie Children's Hospital in its efforts to save children's lives and provide a comfortable and welcoming experience for children and their families.
Q: Danila, tell me a bit about why you got involved with the Lurie Children's Hospital?
A: Our second son Yuri, was born with a congenital heart disease, and at 6 months old he required a heart transplant to survive. He was truly an amazing boy and thanks to the Children's Hospital, their doctors and their surgeons, the transplant was successful and we were gifted 2 ½ extra years of his life. We had to frequently visit the Children's Hospital and spend a lot of time there during Yuri's lifetime. During those visits we became aware of how much help the hospital provides all the children and their parents and how many lives it has saved and changed.
Q: Wow, it sounds like your son was an amazing boy. Tell me about how you're involved with Lurie.
A: We've wanted to give back for all the support we've received, and ever since Yuri passed away, we've been participating in the yearly Move for the Kids 5K Run/Walk and creating a team to get as many people as possible organized around the cause. In previous years we've even had many Enova coworkers join us on "Team Yuri," our team's name.
Q: Very cool! How do funds raised through the run/walk make a difference in the lives of kids?
A: Funds go towards a variety of programs at the hospital, including the Heartlight Bereavement Program, Patient Emergency Fund, Epilepsy Education and Outreach Program, Creative Arts Program, Treasure Chest gifts and prizes to brighten the day for a sick child, and Beads of Courage — which helps children mark milestones of their cancer treatment using beads. All of these programs go a long way to help children and their families during hospital stays and provide much-needed services during trying times.
Q: How could other Enova team members find out more about the Lurie Children's Hospital and the upcoming 5K run/walk?
A: The event is taking place on Sunday, May 20th at 11:00 this year at Soldier Field. You can read more about it on the website, or just ask me! I'm happy to tell you all about it.
Q: Thanks, Danila! One more question. What's one thing about yourself that most people don't know?

A: If I had to pick one interesting thing: I traveled around a lot growing up and went to high school in 3 different countries: Russia, Germany and in the USA.