CHIWITCON™: From Passion Project to the Biggest Women in Tech Conference in Chicago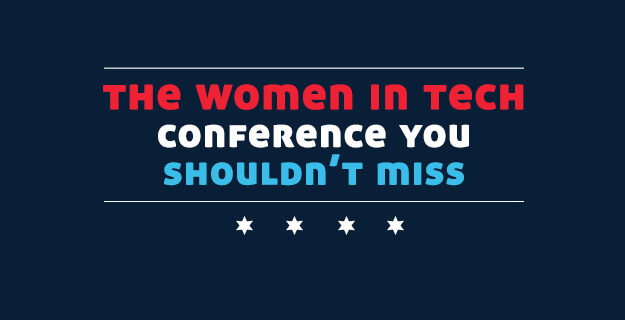 By: Ana Lebron, Site Reliability Engineering Manager 
In 2016, a small but passionate group of women from Enova's Women in Tech group, myself included, were chatting at one of our meetings, realizing that the kind of women-focused tech conference we wanted to attend didn't exist in Chicago — one that was open to women and allies, that brought together people across technologies, and that provided the opportunity to share, learn and build community. 
So, in true Enova style, we did what any group of dedicated, motivated women technologists would do: we set out to build it ourselves. 
We hit the ground running and presented our plan to Enova's Chief Technology Officer, John Higginson, who was tremendously supportive of this initiative and offered part of the technology budget to fund the event. He also put WiT leaders in contact with Attract, Retain, Advance (ARA), an organization in Chicago dedicated to advancing women in technology. The conference was open to 100 attendees and would be a full-day event with one keynote, four talks and a panel discussion hosted by ARA. 
Feedback from attendees was fantastic and we took the learnings to make the conference even bigger and better the next year!
The following year, we ramped up the scope of the conference and changed the name to Chicago Women in Technology Conference (CHIWITCON™). To create an even better experience, we added two keynote speakers and a happy hour where attendees could network and build connections with other professionals working in the technology industry. The conference grew to 150 attendees with eight organizations providing sponsorship for the event including Groupon, Home Chef and Brads Deals. Tickets sold out in one month! 
In 2018, CHIWITCON™ was heading into its third year with the goals of broadening our audience to 200 and opening two tracks: early career and advanced career. That would allow more speakers to share their experiences and would attract a more diverse group to the conference. Women @ Enova wanted to provide actionable items and help further the careers of all attendees. 
2019 will be the fourth year that I am part of the organizing committee for CHIWITCON™. This year, the organization has added some exciting new enhancements. The conference will host up to 300 attendees, have three tracks (a technical track, a career growth track, and navigating tech workspace) and a career fair. We have come a long way since CHIWITCON™ started four years ago, but the spirit, the passion, and the desire to inspire and connect is still there. I have been lucky to be part of this amazing event through different roles—I started as a volunteer and now I'm an event leader. Attending CHIWITCON™ is a special and unique experience. There is energy, excitement, and good vibes all around. You will see leaders mentoring those early in their careers, engineers sharing experiences with product managers, and executives looking for inspiration to transform their organization. CHIWITCON™ is about connecting, growing, and sharing —exactly what Enova WiT leaders envisioned when this journey started in 2014.