Build, Maintain, Grow II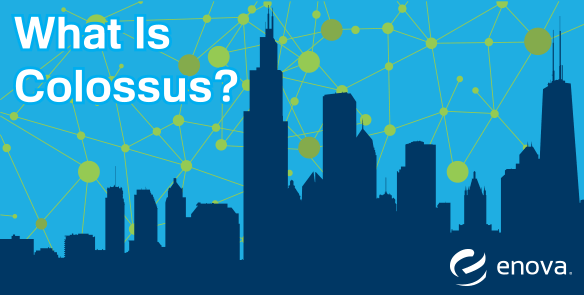 By: Mark Rozpadek, Business Analyst
At 6 p.m. on August 18, we are hosting our second Build, Maintain, Grow event with Sprout Social and Braintree at the Enova offices!
Build, Maintain, Grow is an informative event series for business and technology professionals. At this event, we encourage those in attendance to discover technology-driven solutions they can apply to their own projects. Throughout the evening, we will offer firsthand knowledge and key insights into how companies at various stages of growth are using technology to drive results.
At this second Build, Maintain, Grow event we will be discussing the pros and cons of our previous real-time analytics solution, Mathematical Equations Framework (MEF), and the inception of our new solution, Colossus™!
Colossus is a state-of-the-art real-time analytics tool, which is powered by Wolfram's Mathematica. It's a plug-and-play system that's easy to integrate and deploy! At the event, we will discuss how Colossus runs models faster, provide advanced modeling techniques, and demonstrate how the plug-and-play system allows for easy interfacing by any Enova associate or external service.
If you're interested in attending Build, Maintain, Grow (it's free!) — RSVP here.