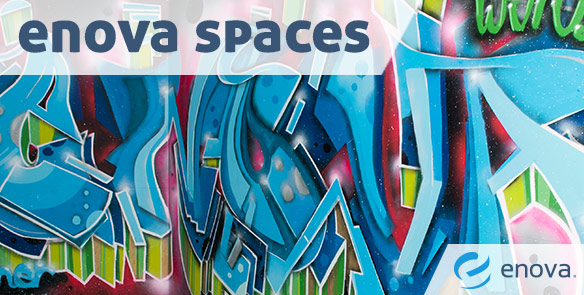 By: Joanna Burgraf, Production Team Lead
As you may recall, Enova moved to new location last year. One of everyone's favorite features of our space is the custom graffiti work we commissioned from local artists Miguel Aguilar and Zachary MacTavish.
Being a Chicago-based tech and analytics company, we wanted to stay true to our roots ...