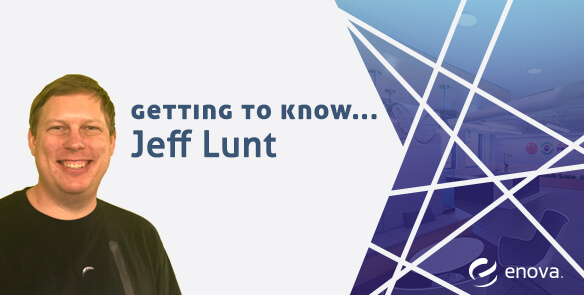 Meet Senior Software Engineer II, Jeff Lunt, and find out why he enjoys coming to the office every day.
What is your favorite kitchen snack?
The ice cream sandwiches; they're a sweet, sugary, guilty pleasure!
What team(s) do you collaborate with most outside your own?
I collaborate most with Analytics and Underwriting Services. In fact, ...