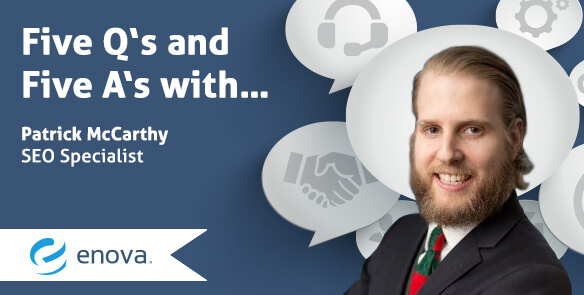 Want to know more about the folks who call Enova home? We asked SEO Specialist Patrick McCarthy our five favorite "get to know you better" questions, and here's what he had to say:
1. How did you come to work at Enova?
Basically, Enova employee AbracaBABSra Davidson tricked me into it. We had worked together ...