Our Commitment to Veteran-Owned Small Businesses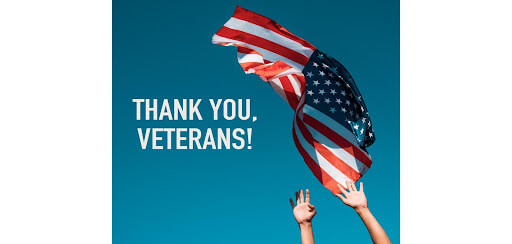 Veterans Day reminds us to acknowledge the sacrifices made by our service members and their continuing impact on the world, especially veterans in small businesses. OnDeck, Enova's SMB lending business, is proud to empower veteran-owned small businesses across the country with simple access to working capital when they need it. November 2022 U.S. Census data shows that about 5.6% of employer businesses are veteran-owned, while a 2023 OnDeck survey shows that nearly 8% of OnDeck customers are veteran-owned businesses. Veterans are known for being direct. OnDeck's technology-powered approach to lending, accessible through mobile phones, uses business cash flows to help directly underwrite loans and lines of credit for growing businesses.
The Tenacity of Veteran Entrepreneurs. Veterans possess unique skill sets that allow them to excel in entrepreneurship. The expertise honed on the battlefield—leadership, discipline and adaptability—translate seamlessly into the business arena. It's no surprise that approximately 2.52 million U.S. businesses are veteran-owned, according to the U.S. Small Business Administration – and 99.9% of them are small businesses. These enterprises bolster the economy, create jobs, and drive innovation, employing more than 5 million people in the U.S.
Challenges on the Home Front. After serving in the military, adjusting to civilian life can be a daunting task. Starting a business, on top of that, can be an even greater challenge.
Securing capital, understanding the civilian market and navigating the regulatory environment are crucial to the success of small businesses. Working with a financial services company that understands the significance of quick, reliable funding for small businesses can be a huge difference-maker.
In it for the Long Haul. Our commitment to veteran-owned small businesses isn't limited to lending. We advocate for policies that benefit veteran entrepreneurs and partner with organizations dedicated to their success, including the U.S. Chamber of Commerce. We're in it for the long haul, continually looking for ways to enhance our support for those who have served our country.
Success Stories. The success stories of the veteran-owned businesses we have supported reflect our commitment to this belief. From tech startups to family-owned restaurants, each business' success underscores the importance of combining the right goal and vision with tools and opportunities to bring that vision to life.
Investing in businesses owned by brave veterans who have served our country, supports them, and invests in their future and the future of their families as they build successful businesses and contribute to their communities.
On Veterans Day and beyond, let us show our appreciation by supporting the small businesses owned by our veterans.