Meet our leaders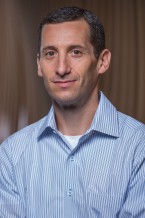 David joined Enova as CEO in 2013. From 2007 to 2012, he served as CFO, President and then CEO at optionsXpress, spearheading the company's sale to Charles Schwab in 2011 for $1.4 billion (including a one-time dividend). He has also served as CFO of Potbelly Sandwich Works and CFO of Prism Financial Corporation. He was a member of Crain's 40 Under 40 and has been a frequent contributor on Jim Cramer's Mad Money. David has a JD from Northwestern University, graduating magna cum laude, and a BS in Finance from the University of Illinois. In his free time, David enjoys skiing, competing in triathlons, cooking and spending time with his family.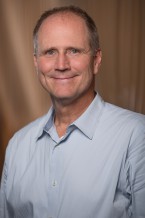 Kirk joined Enova as CMO in 2013, leading the Global Marketing, Communications, and Corporate Development groups. From 2010 through 2012, he served as CMO at optionsXpress, first leading the global marketing and business development groups and then the integration into Charles Schwab following its sale. He was the Senior Managing Principal for Strategy at Zyman Group (part of MDC Partners) from 2005 to 2010, and was contracted as the interim Marketing and Distribution leader at Safeco Insurance and Global Product Marketing Leader at EDS. Kirk has an MBA from Syracuse University, a BA in Economics from Holy Cross and a BS in Engineering from Worcester Polytechnic Institute. He is also a former Marine Corps Officer and combat helicopter pilot.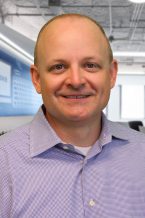 Steven Cunningham serves as Enova's Chief Financial Officer. He joined the company in 2016 from Discover Financial Services, where he was Executive Vice President and Chief Risk Officer. He also served as Discover's Senior Vice President and Corporate Treasurer during his time there. Previously, Steve was the Chief Financial Officer for Harley-Davidson Financial Services and the Chief Financial Officer for Capital One's Auto Finance and Banking segments. Steve holds an MBA from George Washington University and a BS in Corporate Finance and Investment Management from the University of Alabama. In his free time, Steve enjoys exercising, playing the guitar, following college football, and spending time with his three children.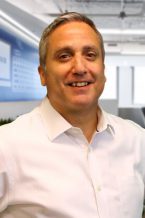 Joe joined Enova as Chief Analytics Officer in 2014. Prior to working at Enova, he served as Director and Practice Leader of Advanced Analytics for Chicago-based West Monroe Partners. He also held a number of executive positions at HAVI Global Solutions and the Allant Group. Joe received a BA in Economics from Lewis University and an MA in Economics from the University of Illinois at Chicago. He currently serves on the boards of the Chicago Chapter of the American Statistical Association and the UIC College of Business Administration. Joe lives in the Chicago area with his wife and daughters.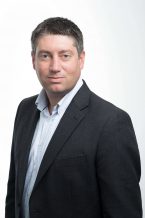 Nick Drew has more than 17 years experience in the financial and online payments industries. He joined Enova in 2014, leading all aspects of the business. Previously, he led software engineering activities at BT Ventures and managed a series of FCA-regulated "e-money" businesses, including PSP International and ClickandBuy, part of the Deutsche Telekom Group. Nick studied Electronic Engineering and has several accreditations in the field of software development.
John joined Enova as Chief Technology Officer in 2014. Previously, he served as CTO of Wheels, Inc., where he managed a team of 150 technology professionals and led the development of Wheels' comprehensive suite of Web applications. He has also worked at FTD Companies, Inc., and Applied Systems, Inc. John holds a BA from Northern Illinois University and an MS in Information Technology and Privacy Law from the John Marshall Law School. Outside of work, he serves as an MBA Executive Advisory Board member at Lewis University. John lives in Chicago with his two labradors and his large collection of electronic gadgets that "were so cool he just had to have them."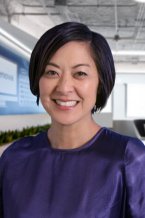 Stacey serves as Enova's Chief People Officer and leads the company's Recruiting, Talent Development, People Resources, PeopleTech and Compensation & Benefits teams. She joined Enova in 2018 from Groupon, where she served as Vice President of Global Talent Acquisition and HR Operations. Prior to Groupon, Stacey was the head of Human Resources for the Museum of Science and Industry (MSI) and held a number of HR leadership positions at Thomson Reuters and Hubbard One. Stacey holds a BA from Indiana University. In her free time, she enjoys spending time with her family and volunteering as a Team Manager for the Chicago Fire Juniors youth soccer program.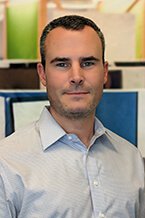 Sean joined Enova in 2013 and serves as the company's General Counsel and Chief Compliance Officer. From 2002 to 2012, he served as Associate General Counsel & Compliance Officer at First American Bank, prior to which he worked in private practice. Sean has a JD and a BS in Accountancy from DePaul University. In his free time, Sean enjoys spending time with his two daughters, playing sports, and all things Irish. He has played Gaelic football competitively for over 20 years.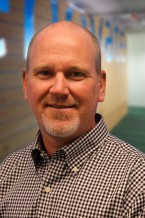 Greg serves as Enova's Chief Operating Officer, responsible for overseeing Enova's existing products and leading the firm's operations. Greg joined the company in 2015 from Main Street Renewal, where he served as Chief Executive Officer. He also held numerous positions at HSBC, including serving as the Chief Operating Officer for HSBC USA. Greg holds an MBA from Harvard University and a BA in Economics and Political Science from the University of North Carolina – Chapel Hill. Greg lives in Lake Forest with his wife and 3 children, serves on the Executive Board of the Daniel Murphy Scholarship Fund, and in his free time enjoys playing golf and traveling.