2003
Brothers Albert and Alexander Goldstein join the Check Giant, LLC, as they begin testing online consumer lending
2004
The Check Giant, LLC, is renamed CashNetUSA
The Goldstein brothers project $25 million in revenue by 2010
By the end of the year, CashNetUSA is providing payday loan services in 10 states

Employee Head Count: 20

Office Space: 6,000 sq. ft.

2005
CashNetUSA turns profitable only 11 months after inception
CashNetUSA's technology upgrades to a cutting-edge lending platform using Ruby on Rails
CashNetUSA doubles its reach to 20 states

Employee Head Count: 65

Office Space: 13,000 sq. ft.
2006
Publicly traded financial services company Cash America International, Inc. acquires CashNetUSA
Our online lending process evolves with a real-time decision-making model
CashNetUSA, now operating in 30 states, becomes a member of the Community Financial Services Association of America

Employee Head Count: 250

Office Space: 60,000 sq. ft.
2007
Our financial services go abroad with the launch of QuickQuid, an online payday loan company in the United Kingdom
CashEuroNetUK, LLC (operating as QuickQuid) co-founds the Consumer Finance Association
CashNetUSA makes its 3 millionth loan transaction

Employee Head Count: 500

Office Space: 110,000 sq. ft.

2008
CashEuroNetUK, LLC joins CIFAS, the U.K.'s fraud prevention service — becoming the first admitted institution to be headquartered outside of the EU
2009
Our services expand to Canada and Australia with the launch of both DollarsDirect brands
CashNetUSA begins offering installment loans in select states
CashNetUSA, QuickQuid and both DollarsDirect brands collectively become Enova Financial


2010
Enova Financial is recognized for Exceptional Customer Service as a Stevie Award finalist
U.K. installment loan company Pounds to Pocket is founded
CashNetUSA now offers lines of credit in certain states
QuickQuid is a finalist for "Responsible Lender of the Year" in the Credit Today Awards 2010
Enova Financial is listed among the winners of the CIO 100 Awards

2011
Enova Financial changes its name to Enova International, Inc.

2012
U.S. installment brand NetCredit launches, offering our highest-ever loan amounts
Enova leads Brill Street's list of the Top 50 Employers for Gen Y Emerging Talent

2013
Enova's new CEO, David Fisher, puts us on the path to more product diversification
QuickQuid releases a new line of credit product called QuickQuid FlexCredit®
Computerworld ranks Enova as no. 75 on its list of the Best Places to Work in IT
For the second year in a row, Enova makes Brill Street's list of the Top 50 Employers for Gen Y Emerging Talent in Chicago, this time in the no. 2 slot
Our social media experts present tips on "Social Media in Highly Regulated Markets" for Social Media Week Chicago 2013
Enova ranks no. 3 in Built in Chicago's Top 100 Digital Companies in Chicago
Enova is among the winners of the Achievers 50 Most Engaged Workplaces™ Awards
2014
On Stride Financial launches in the U.K., offering loans at our lowest APRs to date
QuickQuid is a finalist for "Alternative Lender of the Year – Consumer" in the Credit Today Awards 2014
Enova ventures into business-to-business lending and launches Headway Capital, which provides lines of credit to small-business owners
Our credit products reach new corners of the world as we found brands in Brazil and China
Enova is officially listed on the NYSE as an independent public company under the ticker symbol ENVA

Employee Head Count: Approximately 1,100

Office Space: 193,000 sq. ft.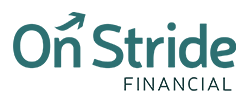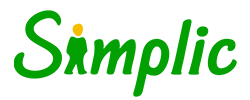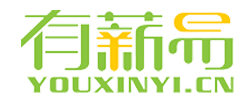 2015
Enova moves its headquarters to a new space at 175 W. Jackson Blvd., featuring a larger and more open floor plan
Enova expands its financing capabilities by acquiring The Business Backer, a Cincinnati-based business financing company
Enova launches Enova Decisions, a real-time analytics service

Employee Head Count: Approximately 1,200

Office Space: 160,000 sq. ft.